Women of the country can take forward and implement PM's 5F vision of textiles sector in a better manner: Piyush Goyal at Asiatex-2023
 Mumbai, 
Union Minister of Textiles, Commerce & Industry, and Consumer Affairs & Food & Public Distribution Piyush Goyal urged textiles industries stakeholders to provide more opportunity to women and work towards connecting the younger generation with the industry. Women of the country can take forward PM's '5F' vision and implement it in a better way, he stated in Mumbai today. The '5F' Formula encompasses – Farm to fibre; fibre to factory; factory to fashion; fashion to foreign. This integrated vision will help furthering the growth of textile sector in the economy. The Union Minister was the Chief Guest at Asiatex-2023, a three-day premier B2B Textile Trade Fair, organized by Hindustan Chamber of Commerce at BKC, Mumbai.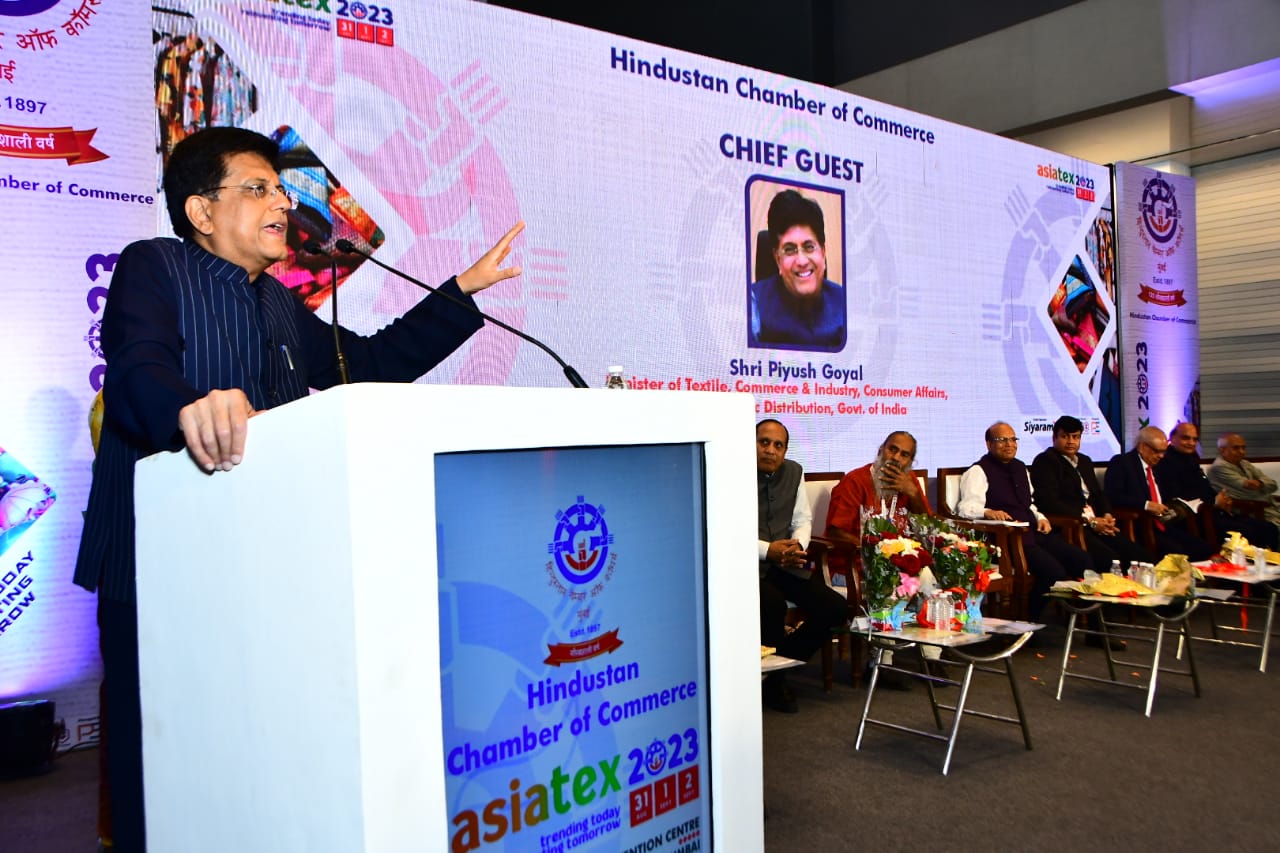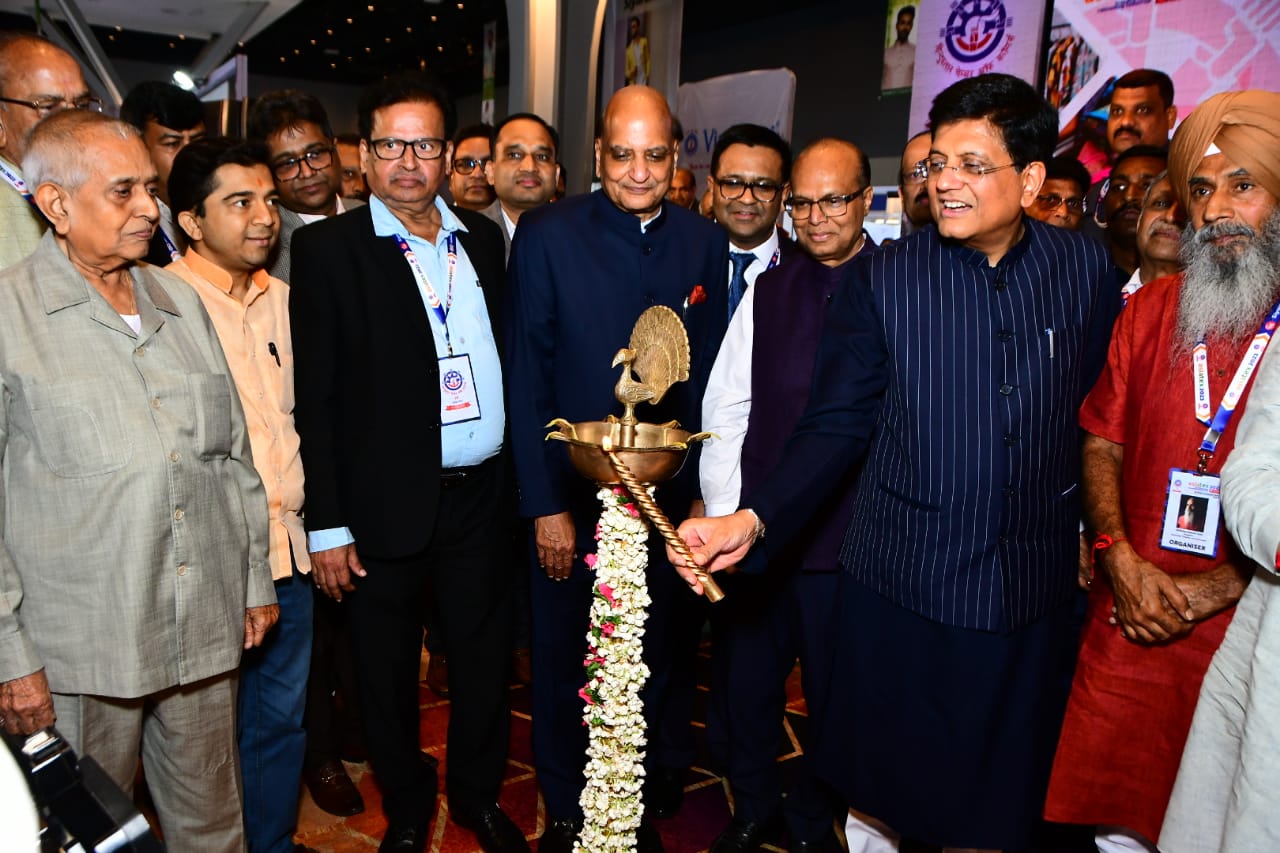 Speaking on the occasion, Union Minister Piyush Goyal informed that a big-scale, world-class textile exhibition will be launched at New Delhi in February next year, where national and international textiles industries will participate. Urging that it is important to increase trade connections, he urged all industry stakeholders to participate in it. He said that India occupies second position in textiles manufacturing and has much more potential. In quality and costing we are ready to compete with any company internationally, he added. The Minister further said that world is recognizing the progress of India and every part of the world wants to collaborate with India. "After agriculture, our strength is the textile sector", also said the Minister. He urged that we must work towards being at par with international standards in the industry.  He expressed confidence that Indian textile industry can easily achieve the target of 100 billion dollar exports.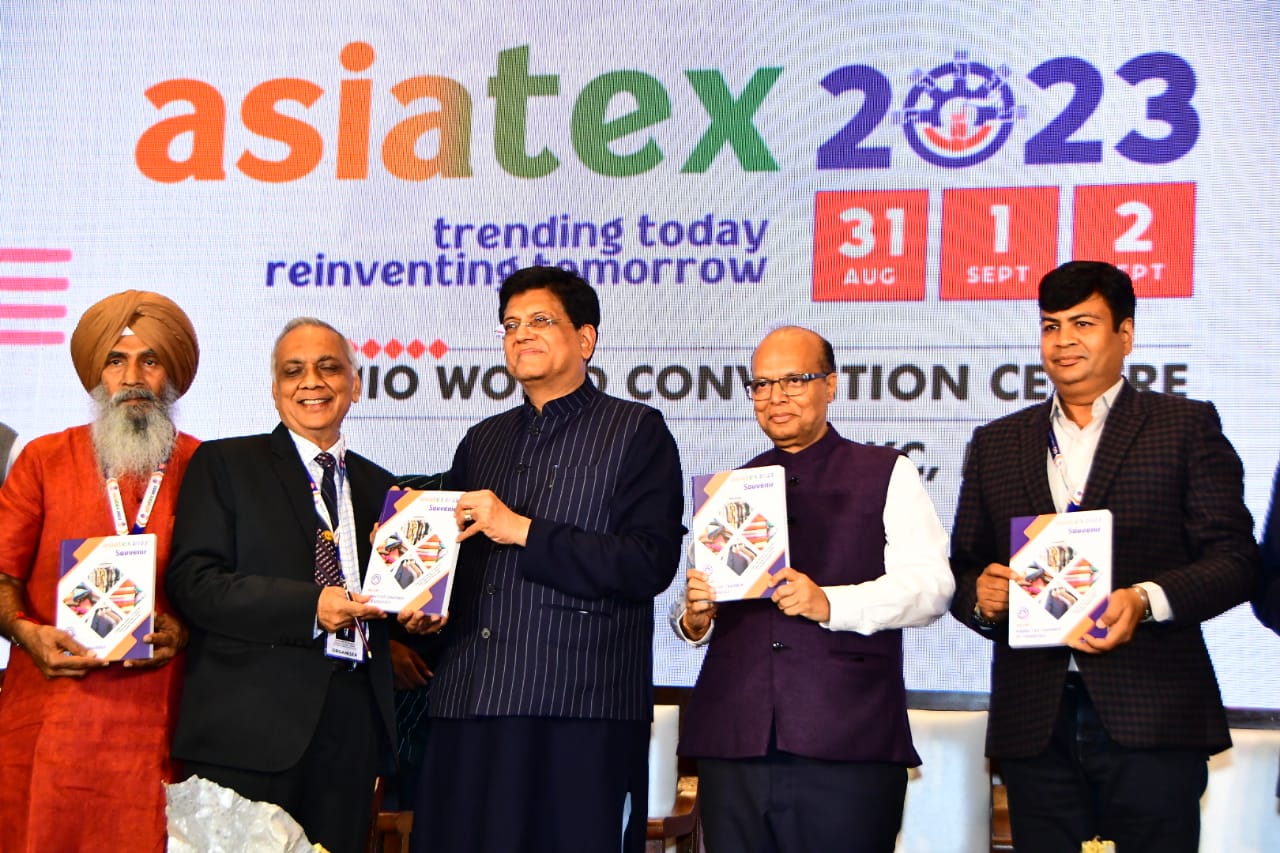 Union Textiles Minister said, Central Government is affirmative to invest in technical textiles. The Technical Textile Mission has been started to give impetus to research and new ideas in the field, he added. The Government is also working towards providing training in the technical textiles sector.  Almost two-third of the global textile value chain is moving towards technical textiles and man-made fibres, stated Shri Piyush Goyal.
ASIATEX- 2023 has been organized by Hindustan Chamber of Commerce to promote the growth of the textile industry by creating effective networking opportunities for suppliers while bringing together buyers from different regions on one platform.