New Delhi :- 
MoHUA set to roll out campaign for clean & functional public toilets
Sanitation is fundamental to healthy urban environment. Rapid urbanization does pose significant challenges when it comes to providing safe and effective sanitation services. With focus on tackling sanitation crisis, to spread awareness on the importance of toilets and rid the nation of open defecation, l Prime Minster, Shri Narendra Modi made a clarion call for Swachh Bharat.  In 2014, since its inception, the Swachh Bharat Mission (SBM) has effectively facilitated the provision of sanitation facilities, including individual and community/public toilets and urinals, to the citizens. Under SBM, the toilet narrative has taken the centrestage and has transformed to become an integral part of urban sanitation. Toilets are now a symbol of pride and dignity of a community. This Mission has not only focused on the infrastructure but has also played a crucial role in generating widespread awareness on the importance of the use of public and community toilets. Maintaining cleanliness and ensuring the sustained utilization of these facilities has been the focus area of the Mission.
Urban India's journey of toilets has been long and tough, but the ease of access of toilets has been a focus area ever since – an everyday facility one can't do without. Besides various urban spaces, largely populated areas in the cities like the night shelters and urban settlements now have some unique toilet facilities like modular portable toilets, pre-fabricated toilets, containerized toilets, mobile toilets formed inside unused buses etc. From solar-powered bio-toilets of Mumbai to Loocafes of Hyderabad, from Sthree Toilets of Karnataka to automated public toilets of Ahmedabad, the toilets in urban India are moving towards swachh smart toilets.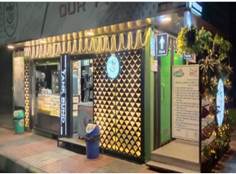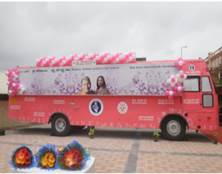 To inform, engage and inspire action to tackle global sanitation crisis, the World Toilet Day is observed on 19th November. The UN General Assembly declared World Toilet Day an official UN day in 2013. This year the focus is on the theme of 'Accelerating Change'. The Water Action Agenda, announced at the UN 2023 Water Conference in March, combines existing and new commitments from governments, companies, organisations, and institutions to make rapid change on sanitation and water. This action plan calls on everyone to rapidly deliver on their promises. Understanding the need to accelerate change for safe sanitation, Ministry of Housing and Urban Affairs (MoHUA) is all set to roll out a month-long Clean Toilets Challenge on 17th Nov., with an aim to focus on ensuring functionality and sustainability of CT/PTs and to identify the best models, efficient restroom facilities, ensuring their continuous upkeep, refurbishment, beautification and ease of access. Providing efficient sanitation services is an integral part of good governance. Keeping in line with this very motive the Clean Toilets Challenge will be run between the 19th Nov (World Toilet Day) to 22nd Nov as a run up to the Good Governance Day, when the best model toilets will be identified, felicitated and shared for early replicability by other cities.
A sneak peak at the World Toilet Day Event – Set to be attended by Prof Dr. Jack Sim, Founder & Director World Toilet Organization and other sector partners in sanitation, State and city officials, development partners & corporate like India Sanitation Coalition, Hindustan Unilever Limited, Sulabh International, Global Inter-Faith WASH Alliance, private entities, academic and R&D institutions etc., the World Toilet Day event will showcase various aspects of sanitation and community and public toilets. The industry experts will discuss Toilets 2.0 – India Leading the Change and Collaborating for safe sanitation. To boost SBM's impact and address the complex challenges of urban sanitation, Partners Forum for SBM-U 2.0 will be launched from this platform. The forum envisions partnerships beyond Development Partners and Sector Partners, to Corporates, PSUs, Line Ministries/Departments associated with WASH sector, International Funding Institutions etc. The forum would be positioned as an urban sanitation think tank for Swachh Bharat Mission – Urban 2.0 and the expertise would be leveraged for all relevant matters for providing support to cities in sanitation. Various sector partners and industry experts will share their experience on the CT/PTs and the way forward.
*****