Revenue to the tune of Rs.5.71 crore generated through the sale proceeds of the scrap disposal; 52445 files weeded out
Special Campaign 3.0 to start from 2nd October,2023
New Delhi :- Drawing inspiration from Prime Minister's vision to institutionalize Swachhata and minimize pendency in Government, the Ministry of Heavy Industries (MHI) has been actively participating in the nationwide cleanliness drive, the Swachhata Campaign and launched a Special Campaign 2.0 from 2nd October to 31st October 2022.
The campaign focused on disposal of pendency, achieving space management, and making the Ministry and its Central Public Sector Enterprises (CPSEs) and Autonomous Bodies (ABs) across the country more efficient. The Ministry conducted this campaign within its sphere and across its CPSEs and ABs.
During the Special Campaign 2.0, 84,890 files were reviewed out of which 52445 files were weeded out. Revenue to the tune of Rs.5.71 crore was generated through the sale proceeds of the scrap disposal. Daily progress was monitored by a dedicated team and uploaded on the SCPDM portal hosted by Department of Administrative Reforms and public Grievances.
The efforts under Special Campaign 2.0 were continued post campaign through November 2022 to August 2023. This Ministry along with its CPSEs and Autonomous Bodies (ABs) continued its efforts for timely disposal of various pending matters. The Cleanliness drive were carried out at 101 identified sites of various units of the CPSEs and ABs under MHI. Active Participation of the employees was the main highlight of the campaign. In addition, 1,351 physical files were weeded out resulting in freeing the space by 12,349 sq.ft. Furthermore, with a view to ensure outreach of the campaign, various Marches and rallies were organized by the units of CPSEs / ABs.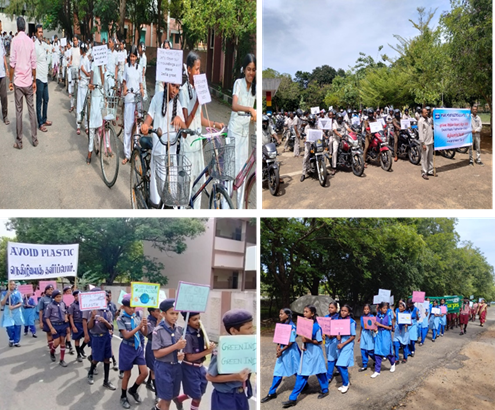 The upcoming Special Campaign 3.0 will be conducted from 2nd – 31st October 2023 for institutionalizing Swachhata (cleanliness) and minimizing pendency in the Ministry and its CPSEs and ABs.
Under the guidance of Dr. Mahendra Nath Pandey, Union Minister for MHI and Shri Krishan Pal Gurjar, MoS (HI & Power), this Ministry is fully committed to successfully implement the activities to be undertaken under the upcoming Special Campaign 3.0.
***