New Delhi :-
The Election Commission of India has deeply mourned the passing away of former Chief Election Commissioner Dr. M S Gill today at New Delhi.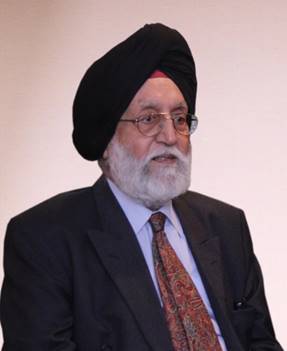 Late Shri M S Gill, Former CEC
"Dr. M.S. Gill was the 11th Chief Election Commissioner of India. The Election Commission of India deeply mourns the demise of its 11th Chief Election Commissioner. Dr. M S Gill, a brilliant officer of the 1958 batch of Indian Administrative Services Punjab cadre was CEC during the period from 12th December 1996 to 13th June 2001. He succeeded Shri T N Seshan as the CEC of India.
During his tenure as CEC, ECI successfully conducted the General Elections to the 12th Lok Sabha in 1998 and 13th Lok Sabha in 1999; 11th Presidential Elections and Vice-Presidential Elections in 1997, and General Elections to Legislative Assemblies in more than 20 states.
His leadership and commitment to the electoral process will continue to inspire us at the Election Commission of India. Shri Gill was awarded the Padma Vibhushan in the year 2000 for his exceptional and distinguished services as a civil servant.
We pray for the noble departed soul and convey our profound condolences."
 ***************