Strategic Brainstorming at CHINTAN SHIVIR: Enhancing Execution of Empowerment Schemes for Nationwide Benefit
The Department of Social Justice & Empowerment has the vision to build an inclusive society by empowering socially, educationally and economically marginalized sections like Scheduled Castes, Other Backward Classes, Senior Citizens, Victims of Alcoholism and Substance Abuse, Transgender Persons, Beggars, Denotified and Nomadic Tribes (DNTs), Economically Backward Classes (EBCs) and Economically Weaker Section (EWS). This Department has been implementing several schemes for achieving the empowered inclusive society in the country. In order to achieve its Vision the Department has taken various exemplary steps in the past under the able guidance of Union Minister of Social Justice and Empowerment.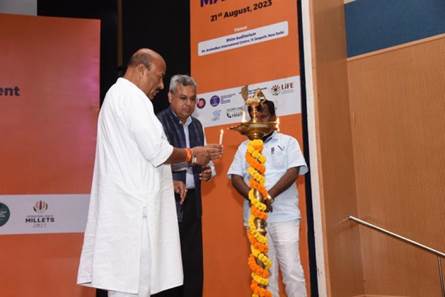 All the schemes are reviewed from time to time in the Department to make them more efficient for serving the beneficiaries effectively. A "CHINTAN SHIVIR" of the whole Department was held on 21st August 2023 at Dr. Ambedkar International Center, New Delhi under the Chairmanship of Union Minister of Social Justice & Empowerment Dr. Virendra Kumar. Union Minister of State for Social Justice & Empowerment Shri A. Narayanswami, Secretary, DoSJE, Shri Saurabh Garg,  Additional Secretary Shri Surendra  Singh and all other Senior Officers were present in the Shivir. More than 400 officers and officials of all levels of the Department and its autonomous bodies National Institute of Social Defence(NISD), Dr. Ambedkar Foundation(DAF), and the three Corporations namely National Scheduled Caste Finance and Development Corporation(NSFDC), National Backward Classes Finance and Development Corporation(NBCFDC) and National Safai Karamchari Finance and Development Corporation(NSKFDC) were also present in the programme.  Some Officers from the levels of Assistant Section Officer (ASO), Section Officers(SO) and Under Secretaries (US) shared their experiences of working in the Department with all those present in the programme.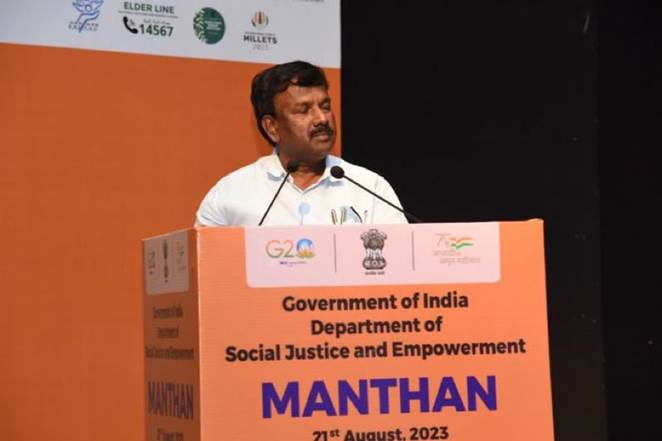 The Union Minister conveyed the message that proper strategic approach is required to enhance the capacity building of individuals and contribute to societal development. In order to evolve a robust strategy, such periodic collective brainstorming sessions are required. Minister of State, Shri A Narayanswami expressed the importance of creating awareness of the schemes of the Department in the field. Secretary, DoSJE conveyed a message of taking ownership of working in the office and stressed on the importance of capacity building.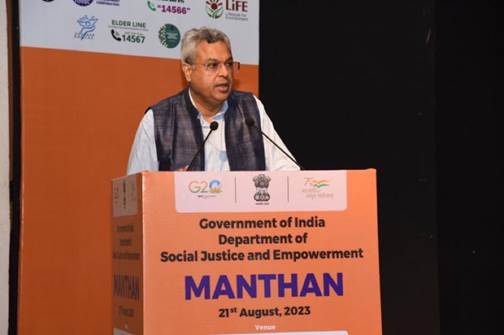 The CHINTAN SHIVIR concluded with the aim to make the execution of the schemes more effective to serve the beneficiaries across the country.
***