The 51st meeting of the Executive Committee of the National Mission for Clean Ganga (NMCG) was held on 12th October 2023 under the chairmanship of Shri G. Asok Kumar, Director General, National Mission for Clean Ganga (NMCG).
Shri S.P. Vashishtha, Executive Director (Admin.), NMCG, Shri Bhaskar Dasgupta, Executive Director (Finance), NMCG, Shri D.P. Mathuria, Executive Director (Technical), NMCG, Shri Naveen Srivastava, Deputy Director General, NMCG and Ms. Richa Misra, Joint Secretary and Financial Advisor, Department of Water Resources, River Development and Ganga Rejuvenation, Ministry of Jal Shakti, senior officials from the states concerned also attended the meeting. Seven projects worth around Rs 285 crore were approved in the meeting.
For sewerage management, three projects were sanctioned – two in West Bengal and one in Uttarakhand – including a 13.8 MLD Sewage Treatment Plant (STP) with co-treatment of 18.52 KLD septage and allied works at an estimated cost of Rs. 92.83 crore to stop the untreated discharge into River Jalangi in Krishnanagar Municipal Town. The other project pertains to integrated Septage Management for Bansberia Municipality by creating a 15 KLD capacity Faecal Sludge Treatment Plant (FSTP). Another FSTP of 50 KLD was approved at a total cost of Rs. 12.65 crore in Bahadrabad, Haridwar, Uttarakhand.
The EC also approved the extension of Composite Ecological Task Force (Ganga Task Force) to continue assisting the rejuvenation of River Ganga. In addition, one company of Territorial Army to the GTF was also approved for rejuvenation of River Gomti, a tributary of River Ganga. The total cost of the project is Rs. 134.86 crore. The GTF would carry out activities such as afforestation, patrolling of sensitive river areas for biodiversity protection, patrolling along river banks by boats and on foot, patrolling of ghats, monitoring of river pollution, management of public awareness/participation campaigns, assist during flood/natural calamity in the region.
The project pertaining to "Fish stock enhancement including Hilsa and livelihood improvement for sustainable fisheries and conservation in River Ganga" implemented by ICAR-Central Inland Fisheries Research Institute (CIFRI) under Namami Gange Programme was also extended and expanded at an estimated cost of Rs. 31.38 crore considering the success in the past few years. The new project will focus on ranching of fishes, particularly Hilsa, in the entire Ganga Basin. The project aims to enhance fish conservation in Ganga river basin and to improve the livelihood of fishermen. It includes captive breeding and stock enhancement of commercially important indigenous and iconic fish species of Ganga Basin such as IMC, Hilsa and Mahseer species. The project also focuses on community sensitization for the conservation of aquatic biodiversity and livelihood improvement of fishers.
For wetland conservation, a proposal envisaging effective management of Kalewala Jheel in Muzaffarnagar, Numaiya Dahi Jheel (Kheduva Taal) in Prayagraj and Dahtal Reoti wetland in Ballia District was also approved. These proposals will enable integration of biological diversity and ecosystem service values in river basin conservation and developmental planning of these important wetlands. The project includes maintaining hydrological connectivity with the wetland catchment, promote good agricultural practices, maintain the naturalness of shorelines, maintain and improve habitat quality to support the diversity of wetland-dependent species, enhance awareness of wetlands biodiversity and ecosystem services amongst stakeholders and promote local stakeholder participation in wetlands management.
Another proposal to develop Ganga Vatika Park in Dhalwala, Uttarakhand was also approved in the 51st EC meeting.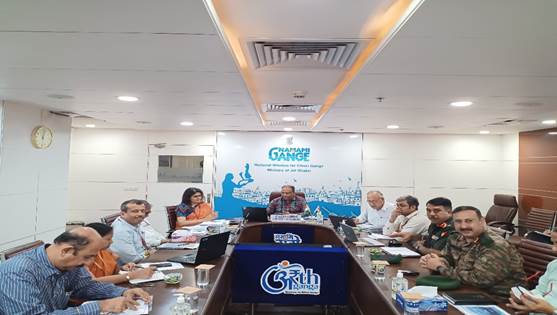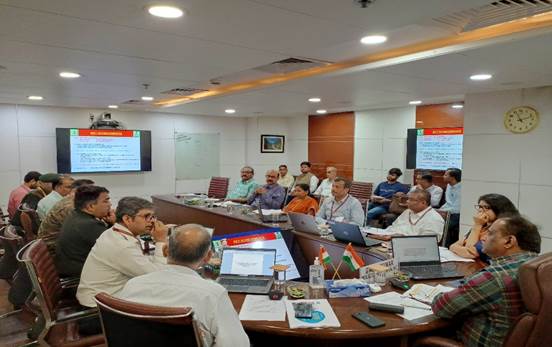 ******