The ships of First Training Squadron (1TS) comprising INS Tir, INS Sujata, INS Sudarshini and ICGS Sarathi visited Phuket, Thailand from 25-28 Sep 23 as part of long range training deployment. The ships received a warm welcome from the Royal Thai Navy (RTN) amidst fanfare of RTN band. Senior Officer,1TS, Capt Sarvpreet Singh along with Commanding Officers of ships called on Rear Admiral Puchong Rodnikron Chief of Staff, Third Naval Area Command.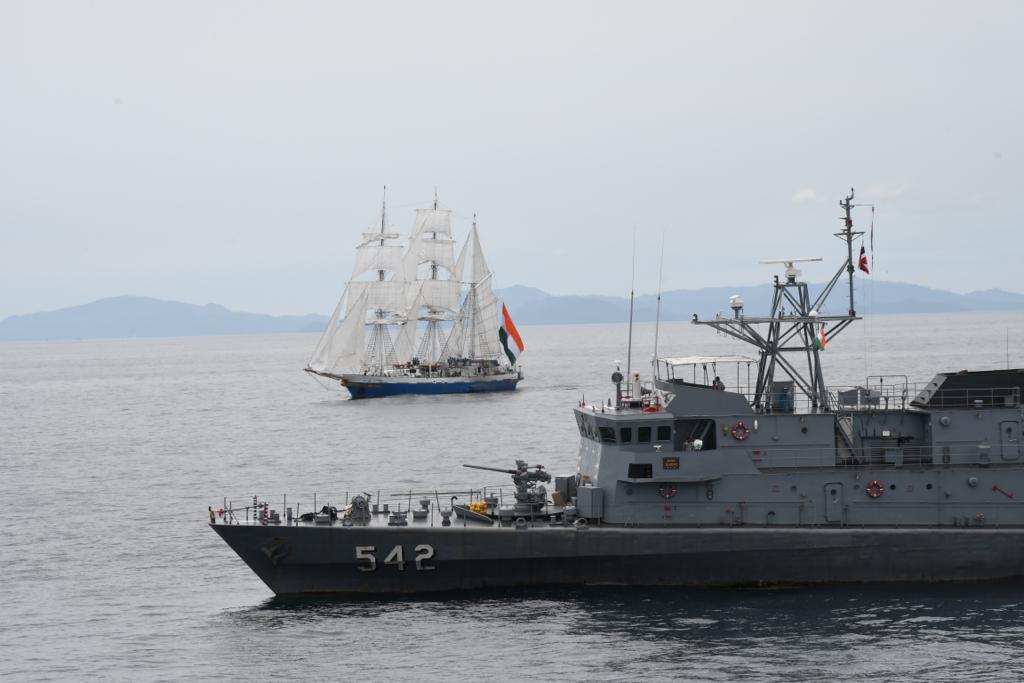 A reception was hosted onboard INS Tir for Chief of Staff, Third Naval Area Command along with RTN officers and members of Indian Diaspora. The ships were open for visitors and children of various schools were taken on a guided tour of the ships. The trainees of 1TS  visited Naval Academy at Phang Nga Naval Base.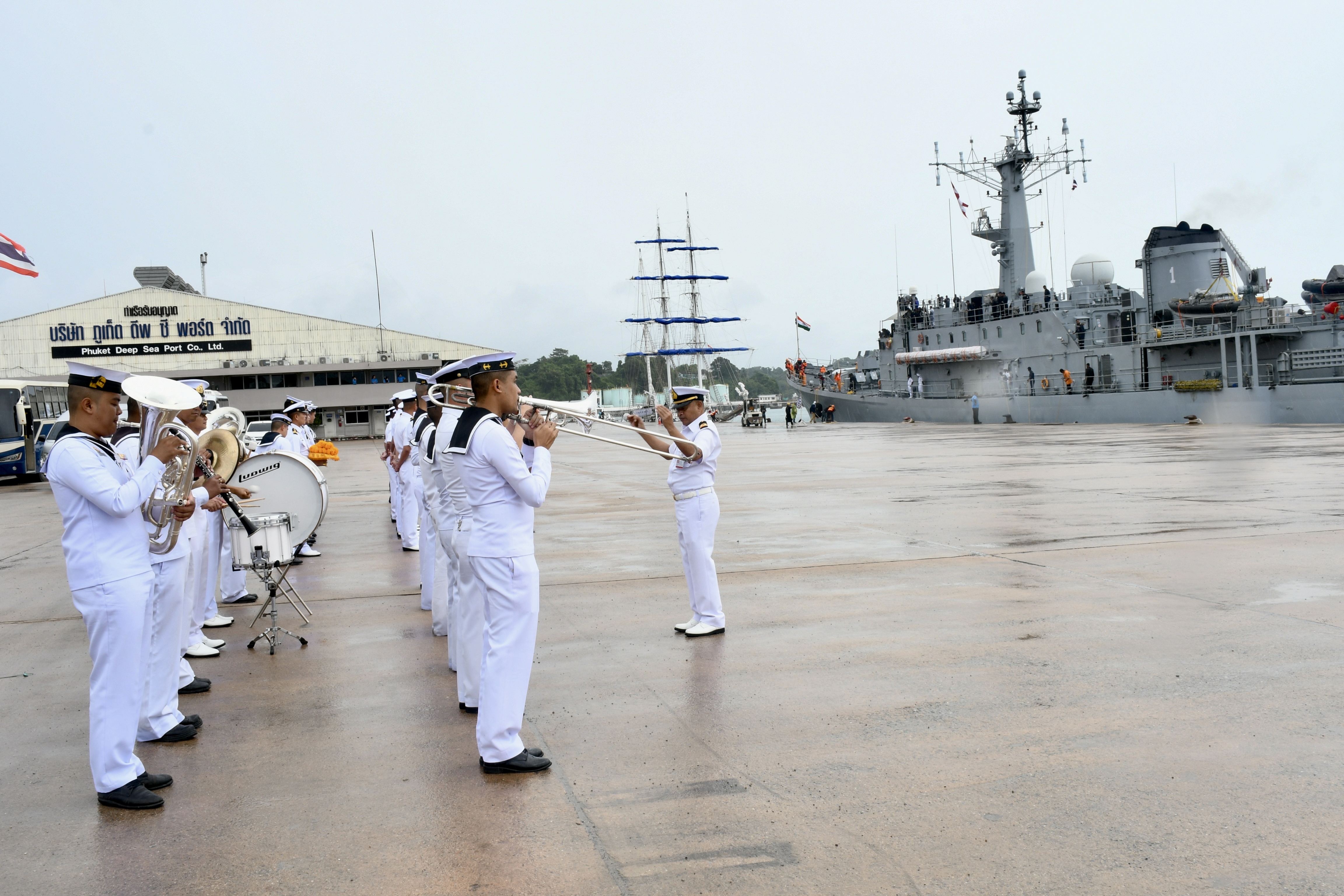 The visit saw personnel from both the Navies engaged in cross training visits, professional interaction, sports fixtures and joint yoga sessions. As part of the Maritime Training Partnership Ex with Royal Thai Naval Ship Klaeng, cross embarkation of trainees, manouvers, approaches for replenishments at sea were conducted. The visit reinforces maritime linkages and consolidates strong bond of friendship between the two Navies.
*******