New Delhi :- The G20 THINQ quiz competition reached its zenith on 18 November 2023 as the National Finals came to an exhilarating close at the iconic Gateway of India. This marked the culmination of an intense demonstration of intellect, collaboration, and sheer determination amongst the nation's top schools. Shri Ramesh Bais, the Hon'ble Governor of Maharashtra the Chief Guest for the National Finals presented awards to the winners.
Eight exceptional teams engaged in a riveting display of knowledge and strategic prowess during the National Finals. After an impressive display of intellectual competence, DAV Public School, Gurugram emerged as the Winner, GMHSS, Malappuram as the 1st Runner Up and Bhavan's Vidya Mandir, Kochi as 2nd Runner Up. In addition Kushagra Om Sharma and Ronit Bothra from GD Goenka school, Siliguri were selected as the Best Quizzers from amongst the finalists. Vanshaj Arora and Khushmeet Narwal from DAV Public School, Gurugram will form "Team Bharat" for participation in the international round scheduled on 23 November 2023 at India Gate, New Delhi.
The Indian Navy, in association with the Navy Welfare and Wellness Association (NWWA), extends heartfelt congratulations to all participating schools for their remarkable performances and invaluable contributions, which have made this competition an outstanding success.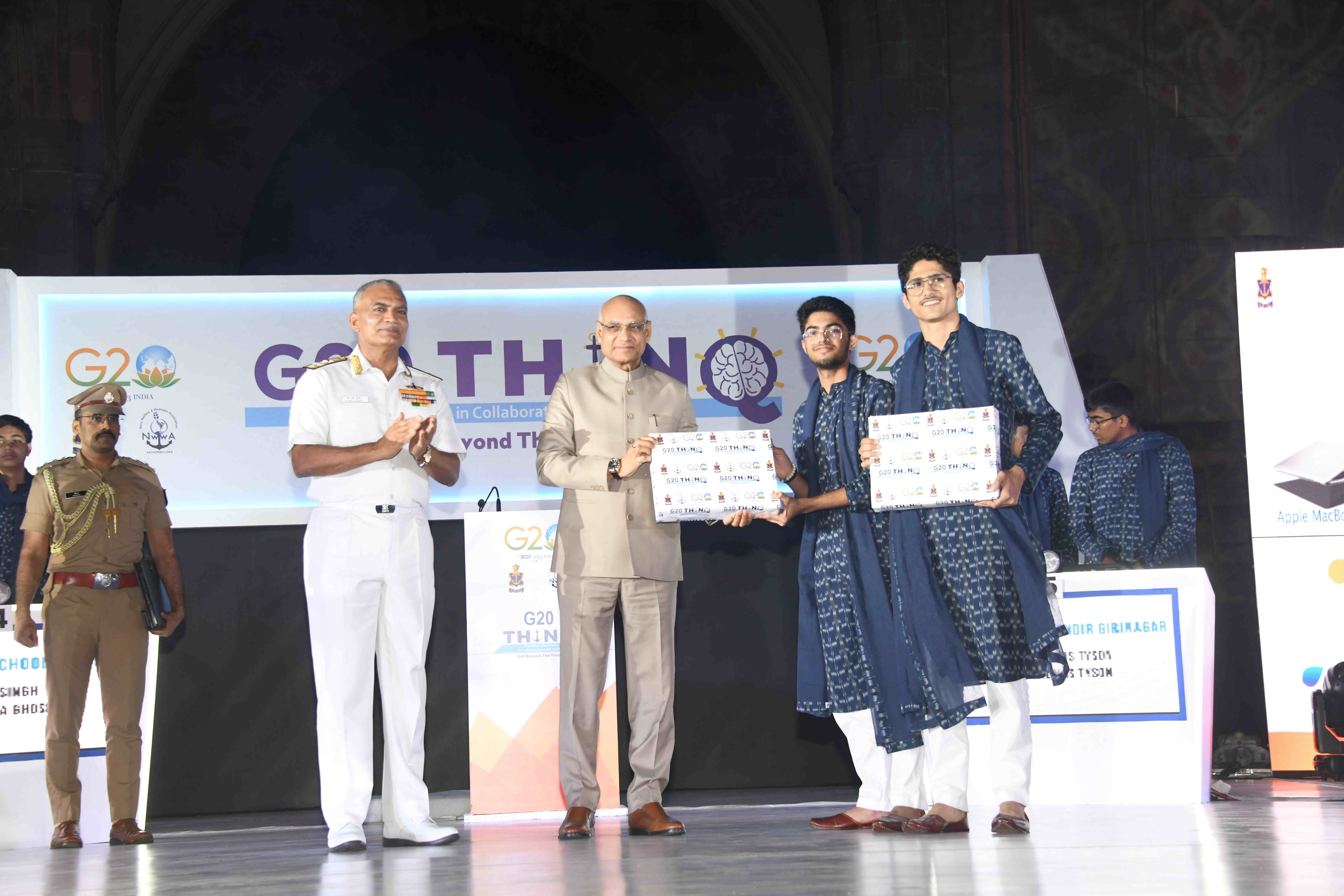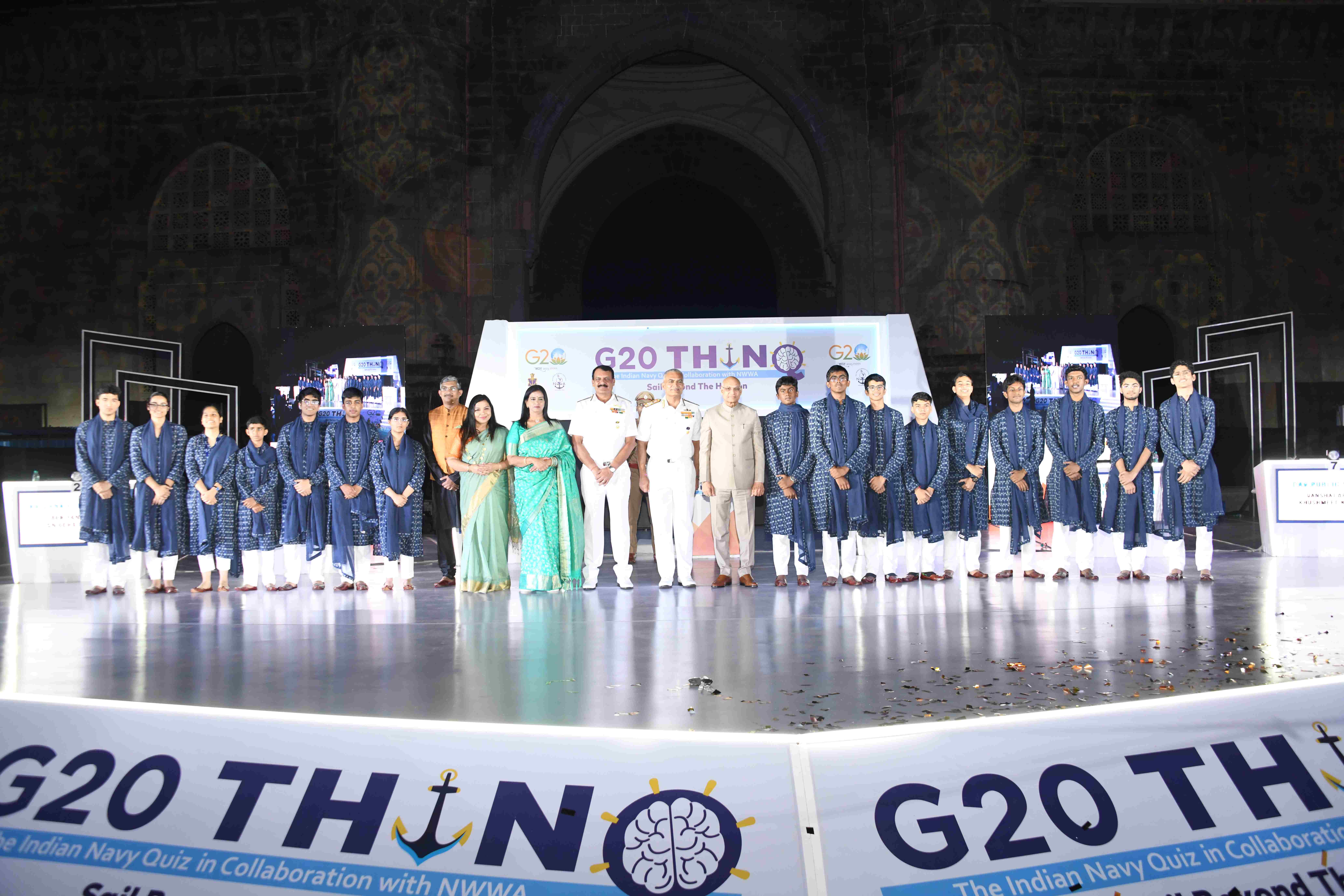 ****