New Delhi :- 
Union Minister of Fisheries, Animal Husbandry, and Dairying, Shri Parshottam Rupala addresses valedictory function of the event today
Welfare of animals is integral to ethos of Indian culture and sanskriti, which aligns seamlessly with the modern concept of global One Health movement
India hosted the 33rd Conference of the WOAH (World Organization for Animal Health) Regional Commission for Asia and the Pacific from November 13 to 16, 2023. This 4-day event was organized by the Department of Animal Husbandry & Dairying, MOFAHD at New Delhi.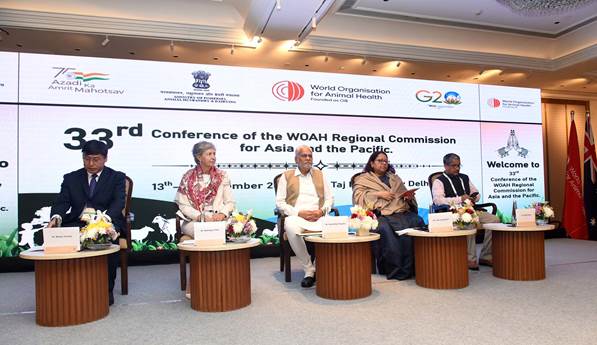 Union Minister of Fisheries, Animal Husbandry, and Dairying, Shri Parshottam Rupala addressed the valedictory function of the event today. In his address, the Minister highlighted deep-rooted significance of animal welfare in the rich tapestry of Indian tradition and culture exemplifying the interconnectedness of all living beings. He echoes the concept of "Vasudhaiva Kutumbakam," meaning the world is one family, underscores the importance of harmonious coexistence and interconnectedness among humans, animals, and the environment. He further added that the welfare of animals is integral to the ethos of Indian culture and sanskriti, which aligns seamlessly with the modern concept of global One Health movement, emphasizing the interdependence of human, animal, and environmental health and the importance of collective efforts for the welfare of all living beings.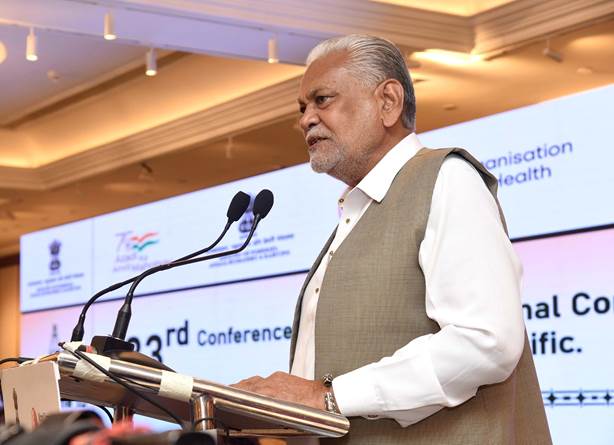 The decision to host this event was made during the 90th General Session of the World Assembly of Delegates of the WOAH in Paris in May 2023. The inaugural session on November 13, 2023, was chaired by Minister of State for Fisheries, Animal Husbandry, and Dairying, Dr. Sanjeev Kumar Balyan in the presence of MoS(FAHD), Dr. L. Murugan and other dignitaries. Smt. Alka Upadhyaya, Secretary, Dept of Animal Husbandry and Dairying, and the Indian delegate in WOAH, was elected as the chairperson for the entire sessions. She highlighted recent initiatives on One Health, G20 Pandemic Fund, Disease surveillance and early waring system, the National Digital Livestock Mission, and their impact on India's overall livestock health scenario.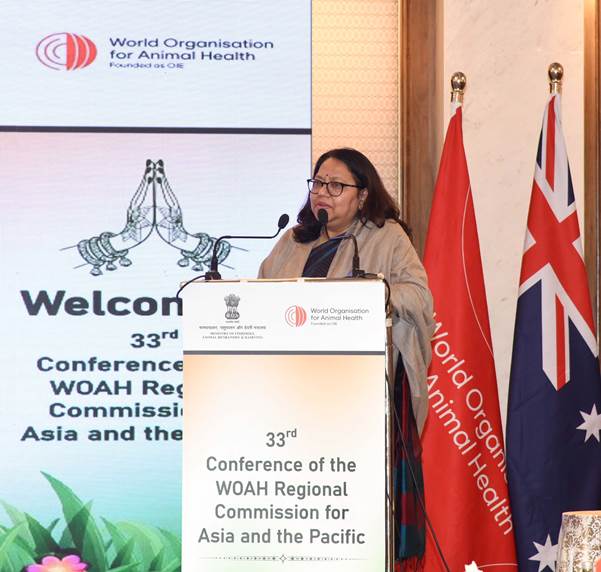 The delegates, chief veterinary officers and experts from 24 member countries, senior officers from regional and international organizations, and representatives from the private sector and private veterinary organizations in the region, participated physically, with others joining virtually. Dignitaries included Dr. Monique Eloit, WOAH Director General; Dr. Baoxu Huang, Delegate China & President, WOAH Regional Commission of Asia and the Pacific; Dr. Abhijit Mitra, Animal Husbandry Commissioner, GoI, and Dr. Hirofumi Kugita, WOAH Regional Representative for Asia and Pacific, Japan.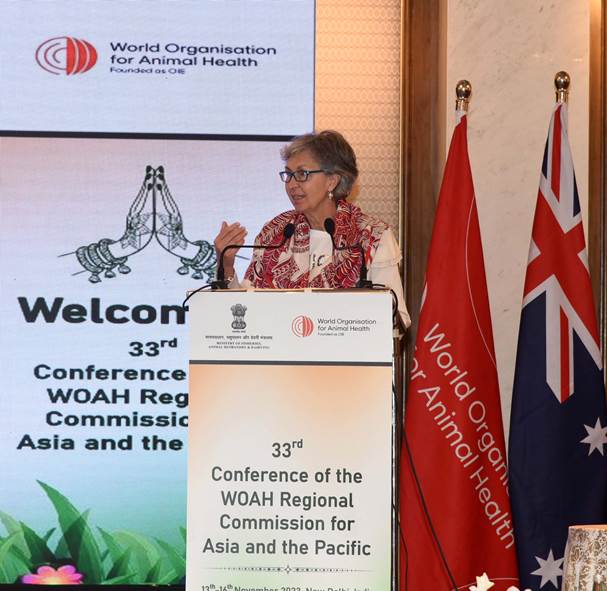 The delegates and representatives of global and regional organizations deliberated on pressing animal health issues like bird flu/avian influenza, rabies, FMD, ASF, LSD recognizing the need for a collaborative regional approach due to the borderless nature of these diseases. Emphasizing the importance of information sharing and establishing multi-sectoral coordination mechanisms involving veterinary services, public health, and environmental health, including wildlife conservation, discussions underscored the necessity for robust policy and legal frameworks. Acknowledging that effective coordination demands equitable financial and resource allocation, the meeting focused on preventive measures like vaccinations, diseases intelligence, competent laboratories, and a skilled veterinary workforce.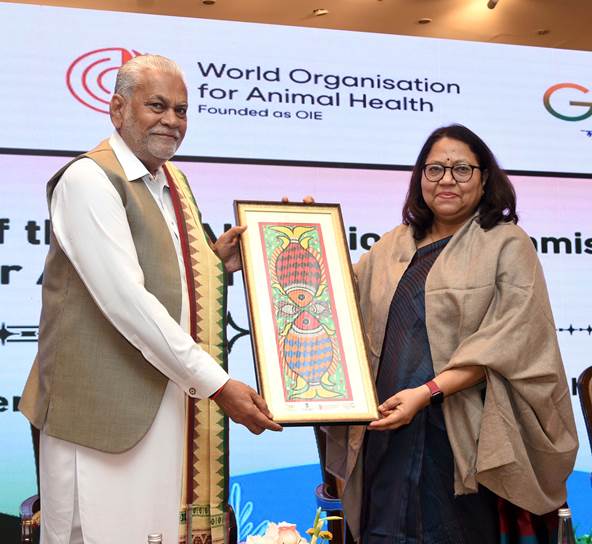 Indonesia expressed willingness to host the 34th WOAH regional conference for Asia and the Pacific. Dr. Baoxu Huang, President, WOAH, Regional Commission for Asia Pacific, delivered a vote of thanks during the valedictory session.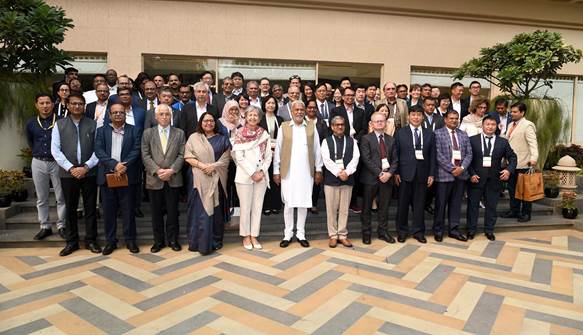 ***