The Mid Planning Conference (MPC) of MILAN 24 (Multilateral Naval Exercise – 2024), to be hosted by the Indian Navy at Visakhapatnam from 19 – 27 Feb 24, was conducted by the Eastern Naval Command (ENC) with participating friendly foreign Navies over video conference on 17 Oct 23. During the MPC, representatives of invited countries were briefed on events planned during the harbour phase and sea phase.
The Flagship event, MILAN is a biennial multilateral naval exercise, which was incepted by the Indian Navy in 1995. Originally conceived in consonance with India's 'Look East Policy, MILAN expanded in ensuing years with the Govt of lndia's 'Act East policy' and Hon'ble PM Narendra Modi's Security And Growth for All in the Region (SAGAR) initiative, to include participation from other Friendly Foreign Countries (FFCs). MILAN 22 was conducted at/ off Visakhapatnam from 25 Feb – 04 Mar 22 and witnessed participation from 39 countries.
The harbour phase of MILAN 24 will comprise of International Maritime Seminar, City Parade at RK Beach, Swavlamban Exhibition, Subject Matter Expert Exchange and Milan of Young Officers. Ships, Maritime patrol aircraft and submarines of Friendly Foreign Countries would participate in the sea phase along with Indian Navy units. They will involve large-force manoeuvres, advanced air defence operations, Anti-submarine warfare and Anti-surface warfare operations.
The run-up to MILAN is concomitant to India's G20 Presidency and the conduct of the exercise would yet again realise the 'G20 theme Vasudhaiva Kutumbakam'. Scheduled from 19 – 27 Feb 24 at/ off Visakhapatnam, MILAN 24 is likely to witness the largest-ever participation to date with invites being extended to over 50 countries.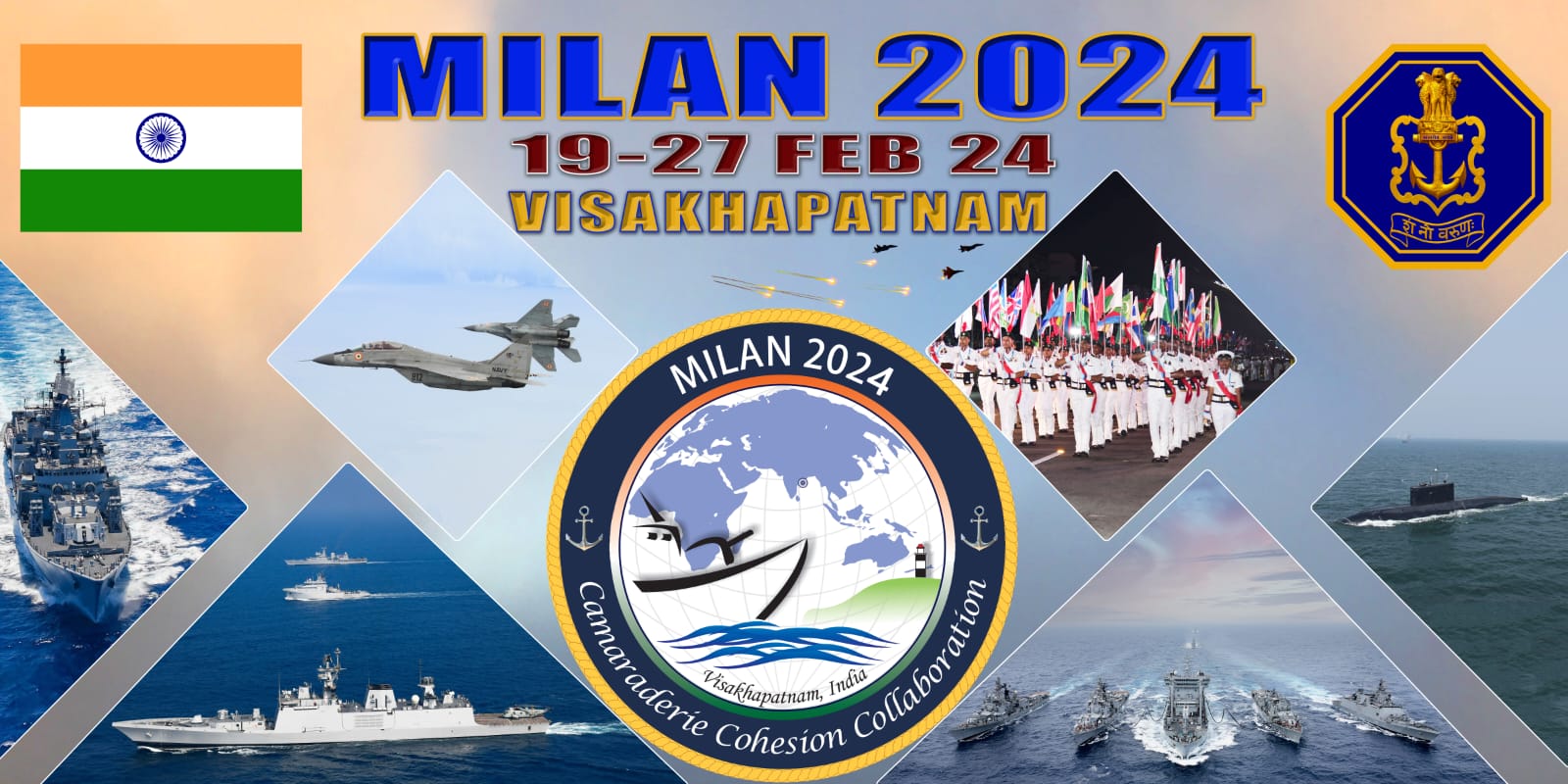 ******