The Ministry of Mines, its field formations including CPSEs, has set targets for disposal of pending matters and emphasized on giving back to nature through creative and innovative ways under the Special Campaign 3.0.
Within the first three weeks of the campaign,  the Ministry has been ranked amongst the TOPTEN for reviewing of old physical files/records. It has achieved 100% in Easing of Rules / Processes, disposal of Public Grievances, Inter-ministerial references and references received from State Governments. Besides, 75% of the targeted cleanliness campaigns have already been completed.
After attaining such heights in freeing up about 50,000 square feet space and generating revenue of almost Rs.1.47 crore from scrap disposal, the Ministry and its subordinate organizations have utilized the campaign to reach out to nature, biodiversity and common people.Bird feeders and water pots have been installed, gardens with medicinal plants created, school girls have been sensitized about menstrual hygiene.
The Ministry of Mines and its organizations are totally committed to make the Special Campaign 3.0 a launching pad for enhancement of the work place experience for the employees as well as the society at large.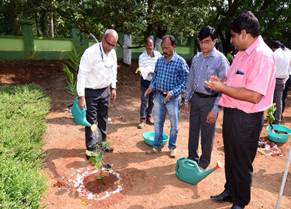 Planting  of medicinal saplings at NALCO, Odisha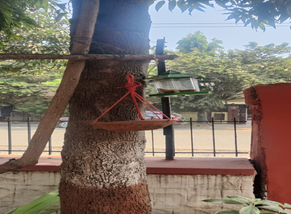 Installation of Bird Feeders at IBM office remise, Jabalpur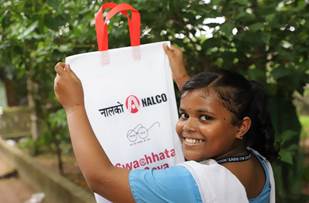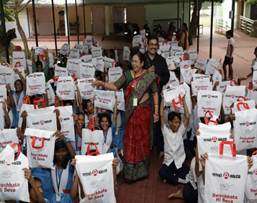 Awareness program on menstrual health and hygiene for 220 students of Mumtaj Ali Govt High School , Bhubaneswar
****