Continuing with the Special Campaign 3.0 initiated by the Government of India, Union Ministry of Tribal Affairs conducted various Cleanliness and Sustainability Drives to embrace the ideals of the Swachh Bharat Mission.
During the period from 2nd October, 2023 to 12th October, 2023, the Ministry of Tribal Affairs has wholeheartedly engaged in the Special Campaign by organising cleanliness drives, reducing pendency and embracing the ideals of the Swachh Bharat Mission to foster awareness among its staff & the public.
Several targets were achieved by the Ministry in the Special Campaign:
Deep cleaning of offices of the Ministry.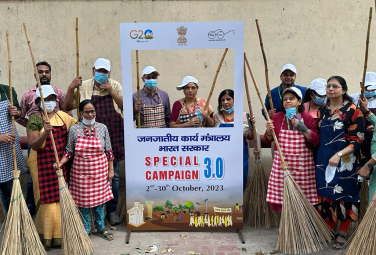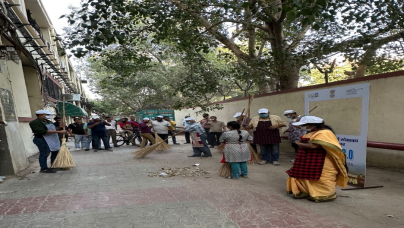 Arranging of records in the Record Room of the Ministry at the National Tribal Research Institute, IIPA building, New Delhi.
Cleaning of corridors of the office space of the Ministry of Tribal Affairs in Jeevan Tara Building, New Delhi.
Achievements in removing pendency's of MP References, Parliamentary Assurances, State Govt. References, Public Grievances, PMO References, Physical Files, E-files, Easing of Rules, Public Grievances.
This Ministry is committed to fulfil the targets and achieve the goals related to Special Campaign. Perpetual efforts in this direction are being made for this initiative.
*******