Dr Jitendra Singh attends Divyaang Sashaktikaran Sammelan At Reasi    
Union Minister of State (Independent Charge) Science & Technology; Minister of State (Independent Charge) Earth Sciences; MoS PMO, Personnel, Public Grievances, Pensions, Atomic Energy and Space, Dr. Jitendra Singh today said that the Prime Minister Shri Narendra Modi -led government's Divyaang welfare reforms were inspired with a sensitive commitment and are in keeping with his declaration soon after taking over as PM that his government would be committed to sections of society hitherto not given the deserved priority and attention by successive governments in the past.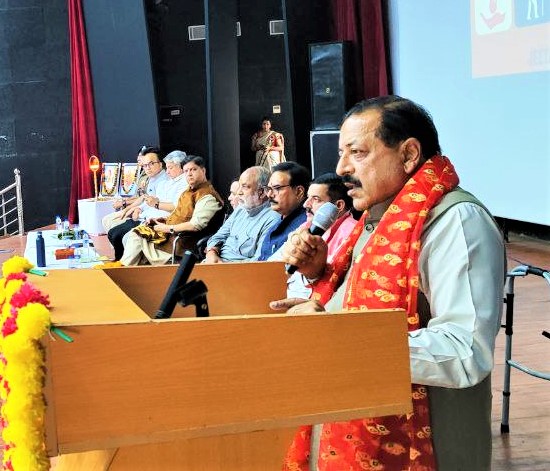 Addressing the 'Divyaang Sashaktikaran Sammelan' at Reasi in J&K Union Territory, Dr. Jitendra Singh said that from the day PM Modi took over as the Prime Minister, certain drastic steps were taken by him for the welfare of Divyangs. Be that the fee remission for Divyangs in Civil Services Examination (CSE), additional choice of cadre preference besides home cadre for Divyangs qualifying CSE, increase in reservation for Divyangs from 3 percent to 4 percent, increase in the Divyang special allowance for parents etc. These measures are meant to ensure enough opportunities for Divyangs in government jobs, promoting inclusivity and diversity in the public sector.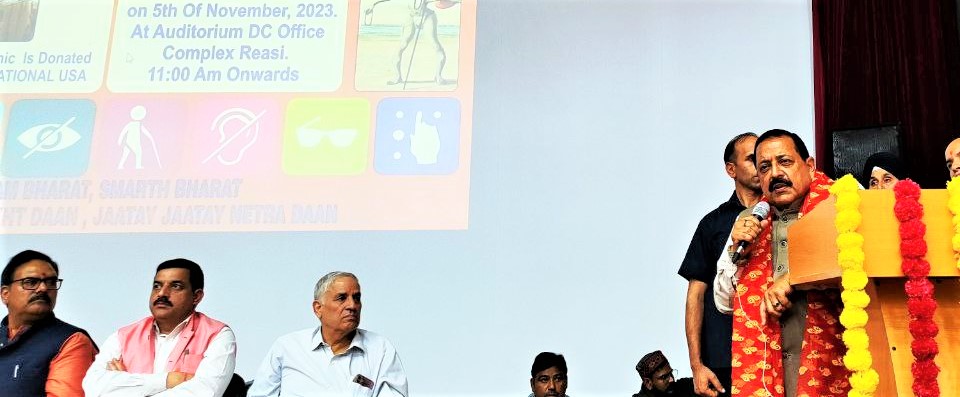 Dr. Jitendra Singh emphasized that each of these steps reflects the government's dedication to fostering an inclusive and equitable society where Divyangs have equal opportunities and access to crucial government services.

The Minister lauded Prime Minister Shri Narendra Modi's vision for a more accessible and inclusive India. Dr. Jitendra Singh said that the Modi government has distributed 10 crore LPG (liquefied petroleum gas) cylinders, marking a momentous achievement in the Pradhan Mantri Ujjwala Yojana (PMUY). He said the government's relentless dedication to the Swachh Bharat Abhiyan has resulted in the construction of an astonishing 12 crore toilets across the country. This underscores the government's commitment to improving the quality of life for millions of Indians. Dr. Jitendra Singh also said that this government has taken a remarkable step by doubling the welfare support for Divyang individuals, increasing it from 27,000 to 54,000. This increase will provide them with greater financial stability and support in meeting their daily needs and requirements.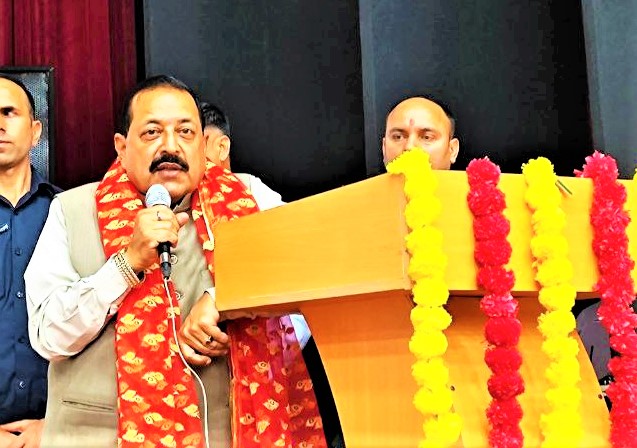 Later, Dr. Jitendra Singh inaugurated the Free Mobile Eye Clinic Ambulance. The Free Mobile Eye Clinic Ambulance represents a significant step forward in healthcare accessibility, offering comprehensive eye examination, consultation and treatment to individuals across Reasi. This initiative aims to prevent, diagnose and manage eye conditions, ultimately contributing to improved vision and a better quality of life for all.
*******