Shri V Srinivas, Secretary DARPG & DG, NCGG urges use of technology for empowerment, accountability and public service delivery

New Delhi :- The 2–week 67th & 68th batches capacity building programme (CBP) for the civil servants of Bangladesh organised by the National Centre for Good Governance (NCGG) in partnership with the Ministry of External Affairs (MEA) concluded on 1st September 2023. Following the completion of the first phase of CBP for 1,500 civil servants, NCGG signed an MoU with the Government of Bangladesh to enhance the capacity of additional 1,800 civil servants by 2025. NCGG has already provided training to 855 officers of Bangladesh. Ministry of External Affairs (MEA) has identified the National Centre for Good Governance (NCGG) as an 'institution in focus'. As a result, the NCGG is expanding and scaling up its activities significantly.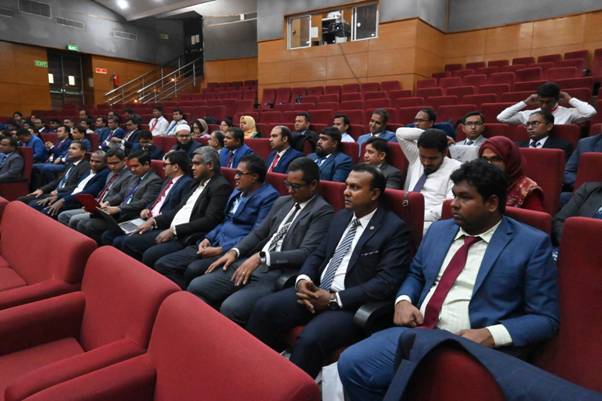 The valedictory session was chaired by Shri V Srinivas, Secretary, DARPG & DPPW and DG, NCGG, Government of India. In his valedictory address, Shri V Srinivas, urged the officers to be responsive to the need of people and stressed on the critical importance of redressing public grievances in a time-bound manner. He appreciated the developmental partnership between the two countries and stated that this programme is an effort to empower the participants to new developmental paradigm and initiatives among other things.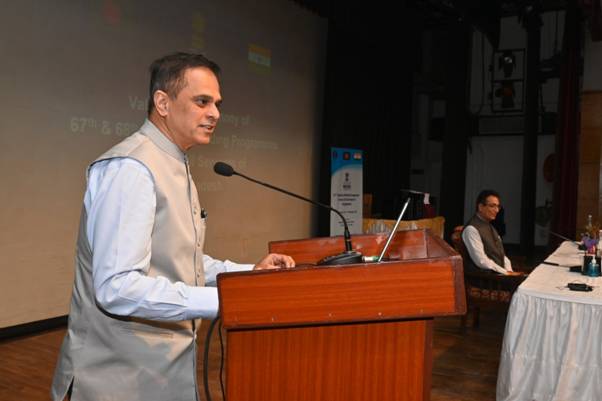 He advised the participants to carry the learnings from this 2–weeks capacity building programme in the form of new ideas and best practices, and use them as a template for the larger good of society. Officers of Bangladesh appreciated the design of the programme and opportunity to listen to and have discussion with highly qualified domain experts and eminent people who came as resource persons. So far, with the support of MEA and in close cooperation with the Indian Mission in Dhaka, NCGG has trained about 2469 civil servants of Bangladesh.
Dr. A. P. Singh, course coordinator, in his address, highlighted the diversity of topics covered in both programmes. These initiatives include various aspects of governance, digital transformation, developmental schemes and sustainable practices. Among the topics covered is the changing paradigm of governance, disaster management, an overview of All India Services, leadership and communication, e-governance, Digital India, UMANG, Government e-Marketplace (GeM), efficient public service delivery, vigilance administration, anti-corruption strategies, solid waste management, digital governance in healthcare, Mudra Yojana among others. He also highlighted that the participants of the programme had the valuable opportunity to partake in exposure visits, which proved to augment their overall learning journey. Among the planned visits were the district administration in Haridwar, Net Zero project and the Pradhanmantri Sanghralaya, among others. The participants also visited Taj Mahal.
NCGG, in partnership with MEA, has imparted training to civil servants of 15 countries viz. Bangladesh, Kenya, Tanzania, Tunisia, Seychelles, Gambia, Maldives, Sri Lanka, Afghanistan, Laos, Vietnam, Nepal Bhutan, Myanmar and Cambodia. Recognizing the increasing demand, NCGG is proactively expanding its capacity to accommodate a greater number of civil servants from an expanding list of countries. This expansion is aimed at meeting the rising demand and ensuring that more nations can benefit from the expertise and resources offered by the NCGG.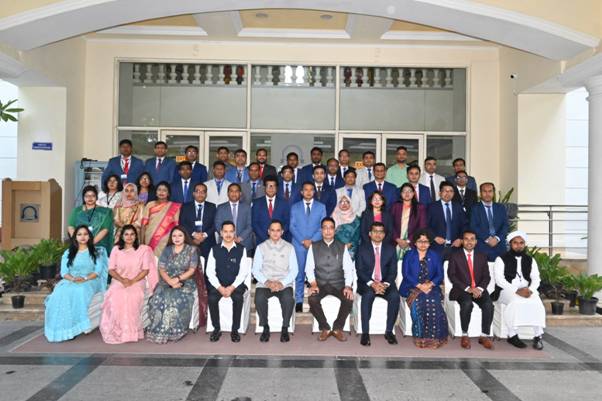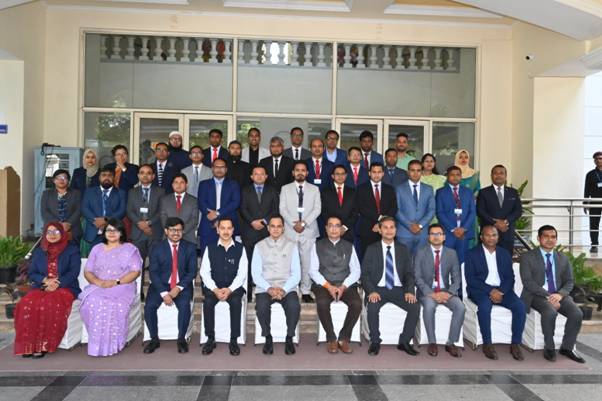 The entire capacity building programme was supervised by Dr. A. P. Singh, Course Coordinator, Dr.Mukesh Bhandari, Co-course Coordinator, Shri Sanjay Dutt Pant, Programme Assistant  and the capacity building team of NCGG.
*****