As part of the ongoing Swachhata Hi Seva (SHS), 2023 campaign, Secretary, Ministry of Civil Aviation, Shri Vumlunmang Vualnam reviewed the progress of the implementation of various activities being undertaken by the Ministry, Attached offices and its Organisations under the nationwide campaign. Till date, a total of 13 activities/ programs have been undertaken under the campaign, wherein about 1208 people have participated, contributing 24,422 Man Hours for the SHS campaign. Activities are being uploaded on the SHS portal https://swachhbharatmission.gov.in/ on daily basis.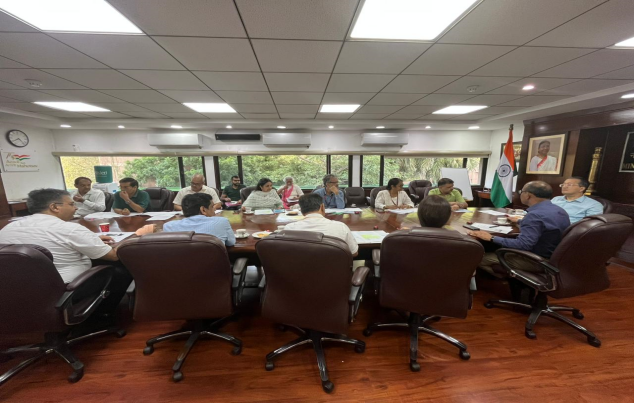 As part of the SHS campaign theme 'Garbage Free India', Ministry of Civil Aviation is whole heartedly participating in this national effort by way of:
Announcement of SHS 2023 messages during flights;
Placement of banners, posters, standees and selfie points at Airports across the country to spread the message of Swachhata;
Playing videos on Swachhata Hi Sewa Campaign at Airports;
Conducting Swachhata pledges in Organisations of Ministry & field offices wherein 1065 people participated;
Swachhata Run in the Ministry.
Ministry through its Organisations has developed an Action Plan focusing on cleanliness drives through Regional/Field offices of each of the Organizations under the Ministry so as to contribute towards achieving the objectives of the campaign. 122 events have been created for cleanliness drive & Shramdaan on 1st October, 2023 under 'Ek Tareekh, Ek Ghanta, Ek Saath' campaign, wherein about 4100 people are expected to participate. Highlights of the events includes:
Cleaning of Airports and Surrounding Areas such as car parkings, Air Traffic Services premises, nearby roads, Highways, Green areas,  Airport Residential  colonies etc.;
Cleaning of Beaches such as Chopati Beach at Porbander, R.K. Beach at Vishakhapatnam;
Cleaning of Tourist places such as Sao Jacinto Island Bridge and Church premises at Goa.
*******