Swachhata Drive is being organized at more than 490 sites across India
MHI creating more than 200 selfie booths all over the country to create awareness on Swachchhta hi Seva
Ministry of Heavy Industries (MHI) has been conducting the Special Campaign 3.0 on Swachhta within the Ministry and across its Central Public Sector Enterprises and Autonomous Bodies located in various parts of the country with full enthusiasm. Swachhata Drive is being organized across more than 490 sites across India. Shri Kamran Rizvi, Secretary, MHI had a surprise visit to divisions of MHI as a part of ongoing Special Campaign 3.0. He appreciated the efforts of the officials and encouraged them to channel their best efforts to maintain the cleanliness at workplace.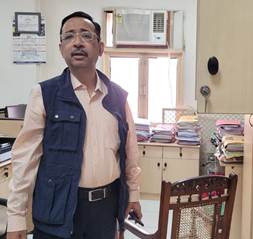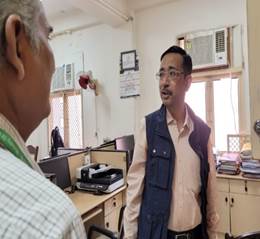 MHI while implementing special campaign 3.0 is creating more than 200 selfie booths all over the country to create awareness on Swachchhta hi Seva and its commitment to Garbage free India.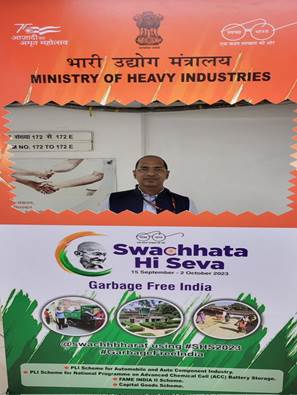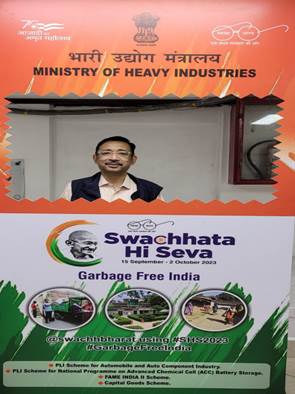 In addition, the progress made by the CPSEs / ABs towards implementation of Special Campaign is also being reviewed regularly by MHI.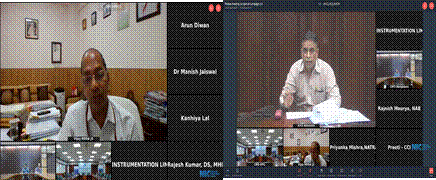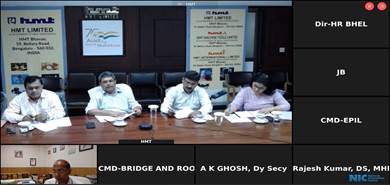 So far great success has been achieved in identifying the targets. This year a remarkable 19.60 Lakh Sq.ft. space is anticipated to be freed after disposal of scrap and other redundant material, out of which 5.80 Lakh Sq.ft. area has already been freed. 15,460 physical files have been reviewed out of 72,958 files identified for review and 4,879 physical files have been weeded out. 1,090 files have been closed out of 3,674 electronic files identified for closure. 294 Tweets have been posted so far on X (Formerly known as Twitter) by the official social media handle of the Ministry and its associated organisation to promote awareness of the campaign. The campaign is in full swing to achieve the targets set by the Ministry for the period.
The CPSEs / ABs under MHI are actively involved in cleanliness in their establishment i.e. corporate office, regional offices, manufacturing units / plants, project sites etc.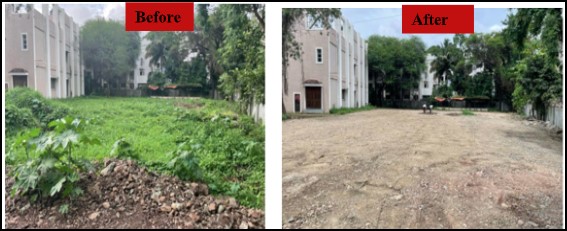 Further, some of the success stories and best practices adopted by the CPSEs / ABs under MHI during the Special Campaign 3.0 are as under: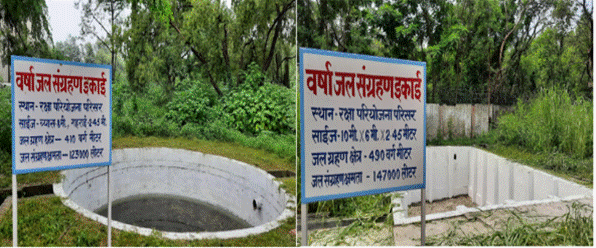 1. Installation of Rain Water Harvesting Systems in units of BHEL:
2. AYCL organized a Cycle rally in New Dooars Tea Estate with participation of 50 local women and a Mobile Health Check-up Camp in the adjacent Village of Tinkong Tea Estate:

3. ARAI conducted a cleanliness campaign at public places – Maharashtra Industrial Development Corporation (MIDC):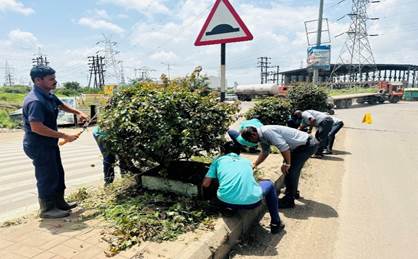 **