Nagendra Nath Sinha, Secretary, Ministry of Steel visited MOIL and Gumgaon underground mine during 19th-21st October, 2023. He was accompanied by Shri Rakesh Tumane, Director (Finance), Smt. Usha Singh, Director (H.R.) & Addl. I/c Director (Commercial), Shri M.M. Abdulla, Director (Production & Planning) and other officials.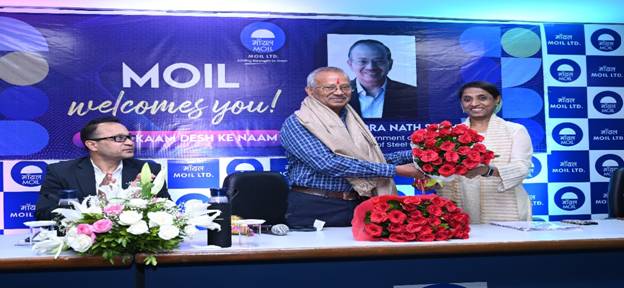 ​He had an extensive discussion with the senior management on MOIL's vision, strategic issues related to its mining operation and its expansion plan, in order to bring down manganese imports in the country. This was followed by an interactive session held at Head Office, Nagpur on 21th Oct, 2023 with the employees, in which it was emphasized that the company must strive for higher production and growth so that the Prime Minister's vision towards "Aatmanirbhar Bharat" in manganese ore production can be realized.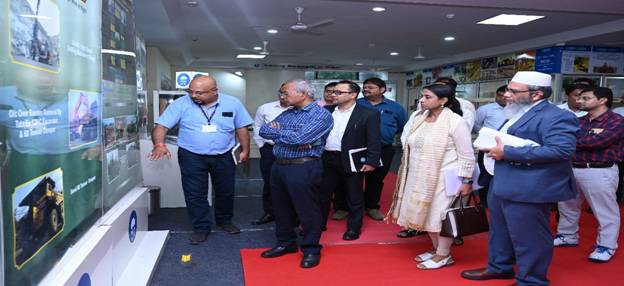 On this occasion, MOIL management specially thanked the Secretary, Ministry of Steel for sparing valuable time to provide guidance and motivation to MOIL employees, encouraging them to work together diligently in order to boost production and improve the company's performance.
******