New Delhi :- 
• All public grievances have been disposed
• Around 42,000 Sqft. of office and outdoor space reclaimed
• Achieved 100% target in reviewing files and 12,651 files weeded out
• Revenue of over Rs.1.51 Crore generated from Scrap Disposal
The Ministry of Civil Aviation has successfully completed various activities under Special Campaign for Disposal of Pending Matters (SCDPM) 3.0. The campaign, in which the Ministry of Civil Aviation and its Attached, Subordinate, and Autonomous Organizations, spread across the country, participated with overwhelming enthusiasm, has yielded remarkable results in key areas.
i) Effective Disposal of Pending Matters: Under the campaign, the Ministry along with its Attached, Subordinate, and Autonomous Organizations have cleared the pendency identified for disposal during the Campaign in the following matters:
All references from MPs have been disposed of
92% parliamentary Assurances have been cleared
AllState Government references have been disposed
All public grievances have been disposed
All PMO references have been cleared
93% Public Grievances Appeals have been disposed
ii) Easing of Rules/Processes: 41 Rules/Processes were simplified for smooth functioning of work and to promote ease of doing business.
iii) Efficient Space Utilization: Around 42,000 Sqft. of office and outdoor space has been reclaimed, contributing to a more pleasant and productive work environment.
iv) Files Management: Ministry with its Attached, Subordinate, and Autonomous Organizations has successfully achieved the 100% target in reviewing files and 12,651 files are successfully weeded out. Further, 3,285 e-files were reviewed.
v) Revenue Generation: The disposal of scrap and unusable materials has generated Rs1,51,48,755in revenue.
vi) Social Media Engagement: Ministry, with its Attached, Subordinate, and Autonomous Organizations, has been actively engaged on social media widely publicizing the efforts and progress of the ministry. More than 600 tweets have been made from Official Handles of Ministry and Offices under Its Administrative control.
vii) Cleanliness: Cleanliness drive conducted on 786 sites against targeted 786 sites to provide better work environment resulting in increased efficiency and better experience at work place for the employee as well as for the general public.
The Campaign activities and progress were reviewed and monitored regularly at the highest level in the ministry and guidance was provided by the highest-level officers in the Ministry.
Best Practices were also adopted during this Campaign. Glimpse of a few best practices are as follow:
Almirahs given to MCD Schools- Various MCD Schools and their Zonal Office provided with 50 refurbished steel almirahs by Corporate Headquarters, New Delhi covering 15 MCD Schools & their Zonal Offices.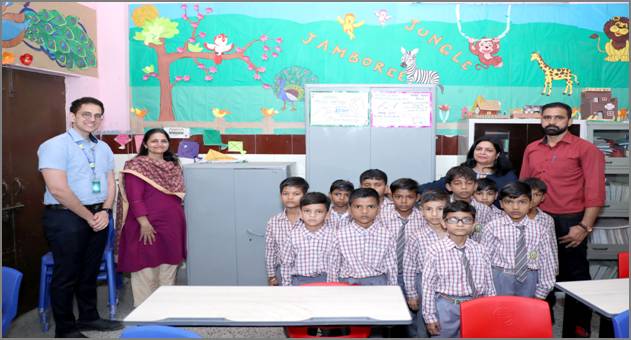 SUGAM (Sustainable Green Airports Mission)Initiative in technology:
Building Energy Management System
Pre conditioned Air Units
Occupancy sensors and dimmers
Energy Efficient HVAC Systems
All AAI Airports are set to operate on renewable energy by December 2024. Total 54 airports have switched their operations to 100% renewable energy.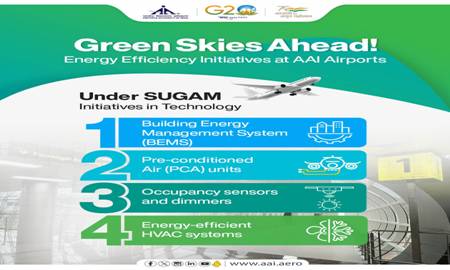 Free space utilised for developing Yoga Rooms: Yoga Rooms have been developed at spaces freed after Cleanliness drives at various Regional Headquarters of Airports Authority of India and Airports such as RHQ (NER) Guwahati, RHQ(ER) Kolkata, RHQ(SR) Chennai, Kolkata Airport, Agartala, Kangra, Deoghar, Bhubaneswar and Aurangabad Airport etc.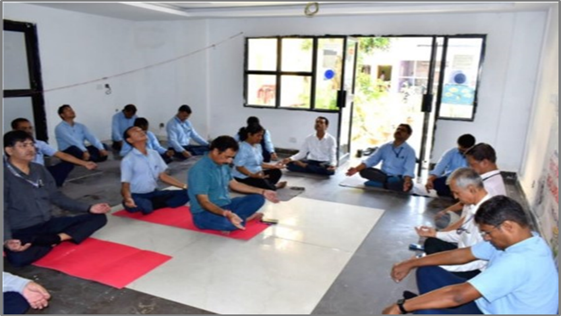 Yoga Room in RHQ-SR, Chennai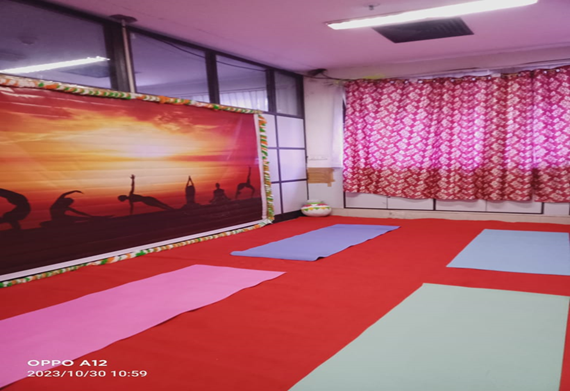 Yoga Room created at Kolkata Airport
***