New Delhi :- 
Key Highlights
"Incredible India" made an impressive impact at the World Travel Market (WTM) 2023
Secretary, Ministry of Tourism, Ms. V. Vidyavathi participated in high-level engagements including UNWTO-­WTTC Tourism Ministers Summit and a panel discussion on empowering communities
The Ministry introduced its latest campaign, "Travel for LiFE," aimed at mainstreaming sustainability
The Ministry of Tourism hosted a grand India Evening attended by over 200 key stakeholders from the UK hospitality and tourism sector
"Incredible India," wrapped up its impressive presence at World Travel Market (WTM) 2023 with resounding success, solidifying India's position as a must-visit global destination. WTM 2023, held from 6 to 8 November 2023 provided "Incredible India" with a unique platform to showcase the country's diverse tourism products under the theme of 'Visit India 2023' with a dedicated focus on promoting sustainable tourism.
The Incredible India pavilion was inaugurated by H.E. Shri Vikram Doraiswami, High Commissioner of India to the UK and Ms. V. Vidyavathi, Secretary Tourism, Government of India in the presence of Shri Rohan Khaunte, Minister of Tourism, Government of Goa and other distinguished delegates.
Ms. V. Vidyavathi, Secretary, Ministry of Tourism actively participated in the UNWTO – WTTC Tourism Ministers Summit on 'Transforming Tourism through Youth and Education' held at Elevate Stage on the first day. On the second day, the Secretary Tourism contributed to a panel discussion 'Engaging Communities in the Business of Tourism.' Emphasing the significance of local communities in the tourism industry. The panel was skilfully moderated by Harold Goodwin, WTM Responsible Tourism Advisor, Responsible Tourism Partnership.
Ministry of Tourism hosted a spectacular India Evening at a five-star hotel in London on the second day of the event which was attended by more than 200 tour operators, travel agents, media, other prominent stakeholders from the hospitality and tourism industry based in the UK. The Secretaries of various State Governments and other delegates from India participated in WTM 2023 were also present.
Ms. V. Vidyavathi, Secretary, Tourism introduced the Ministry's  latest campaign, "Travel for LiFE," with a primary objective to mainstream sustainability in the Indian tourism sector. This campaign aims to create more resilient, inclusive, carbon-neutral, and resource-efficient tourism while safeguarding natural and cultural resources.
"Travel for LiFE' program will encourage tourists to take simple actions that result in conservation of the environment, biodiversity, improvement in the local economy and preservation of the socio-cultural integrity of the local communities. It aims to create mindful and deliberate utilization of resources by the stakeholders in the tourism value chain," remarked Ms. V. Vidyavathi, Secretary Tourism.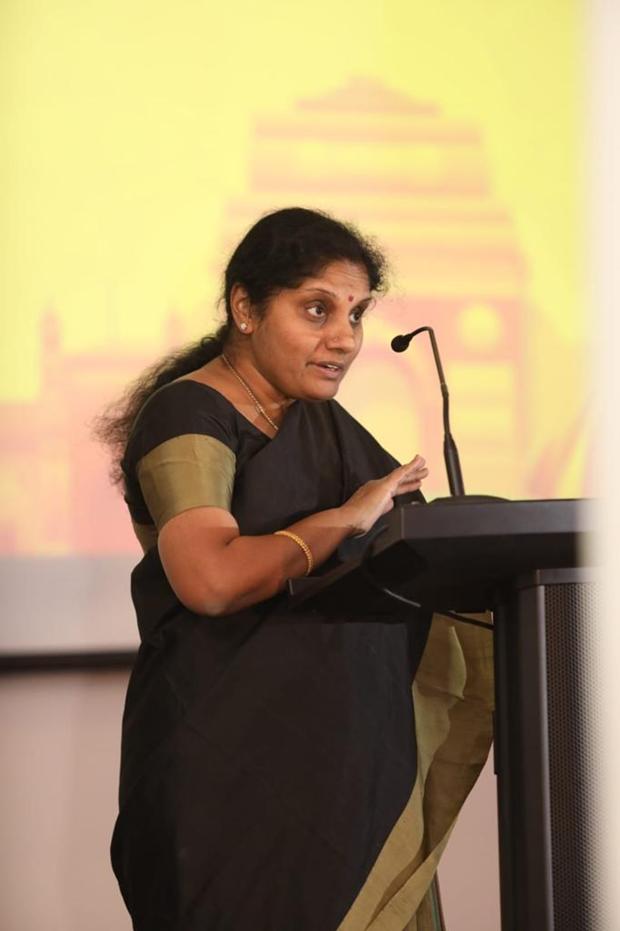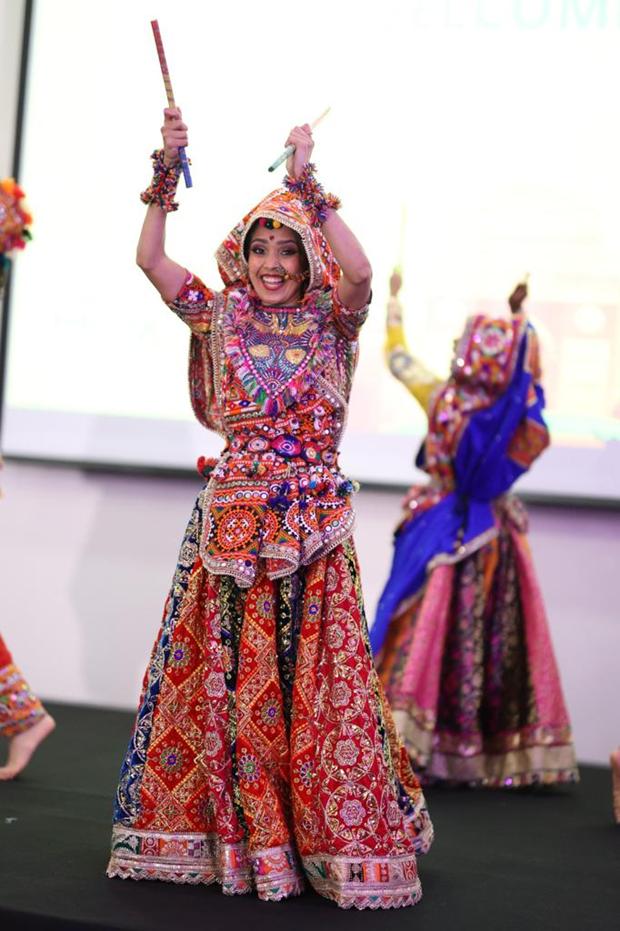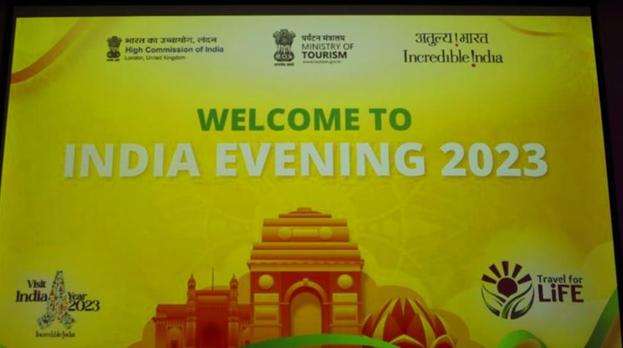 Guests were treated to a showcase of Incredible India films, the Travel for LiFE video, as well as films from the state tourism boards of Madhya Pradesh, Bihar, Karnataka, and Rajasthan. Throughout the evening, attendees enjoyed delicious Indian cuisine and were delighted by performances of traditional Indian folk dances of Garba and Bhangra. Furthermore, lucky guests won prizes generously provided by Narain Niwas Palace, Taj Group of Hotels, and Antara river cruise.
"Incredible India" at WTM 2023 was not only a presentation of India's tourist offerings but also a celebration of sustainable and responsible tourism, culture, and community engagement.
India Tourism at WTM 2023
The Indian Delegation to WTM from 6-8 November 2023 is headed by Ms. V. Vidyavathi, Secretary, Ministry of Tourism, Government of India. This year, the Incredible India Pavilion saw the participation of 47 individuals, representing a diverse range of entities, including tour operating companies, destination management companies (DMCs), and State Tourism Departments from Delhi, Uttarakhand, Jammu & Kashmir, Bihar, Meghalaya, Arunachal Pradesh, Odisha, Assam, and the Indian Railways Catering and Tourism Corporation (IRCTC). The State Tourism Departments of Kerala, Karnataka, Ladakh, Rajasthan, Madhya Pradesh, Goa, Uttar Pradesh, Maharashtra, took their own pavilions to showcase their products and services and connect with potential clients and partners. Throughout the three days, the Indian delegation, led by Ms. V. Vidyavathi, Secretary, Ministry of Tourism, held productive meetings with various influential tour operators, media representatives, and key stakeholders in the UK travel market and use the platform to foster connections, explore business prospects, and share insights and knowledge.
Visit www.incredibleindia.org
*******