Nagpur/Mumbai : Indian Space Research Organisation (ISRO) has successfully undertaken many near impossible space expeditions and projects. DTH Service, Weather Forecast has been possible due to satellite technology. The scientists participating in the Symposium opined that the objective of the expeditions and projects by ISRO are aimed at developing technology that can be helpful to the common people.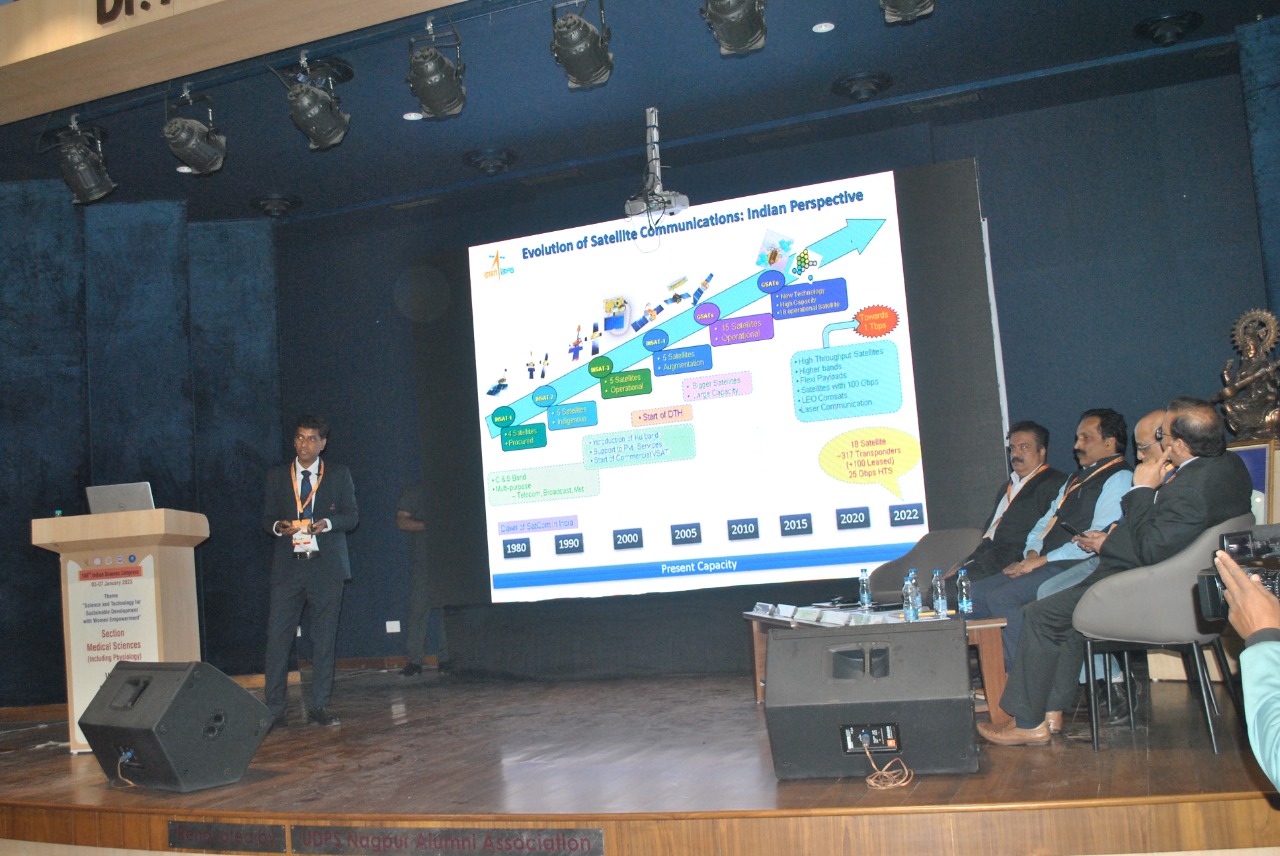 The symposium on Space Science and Technology was organised on the second day of Indian Science Congress on January 4 at Mahatma Jyotiba Phule Campus of Rashtrasant Tukdoji Maharaj Nagpur University. S Somnath, Secretary of ISRO, Prof Anil Bharadvaj, Director, Physical Research Laboratory, Ahmedabad, Dr Shantanu Bhatavadekar, Scientific secretary, ISRO, Dr Victor Joseph T, Director, technology development and associate scientific, Dr D K Singh, deputy director, human face flight and advanced technology area space application centre, Ahmedabad participated in the symposium.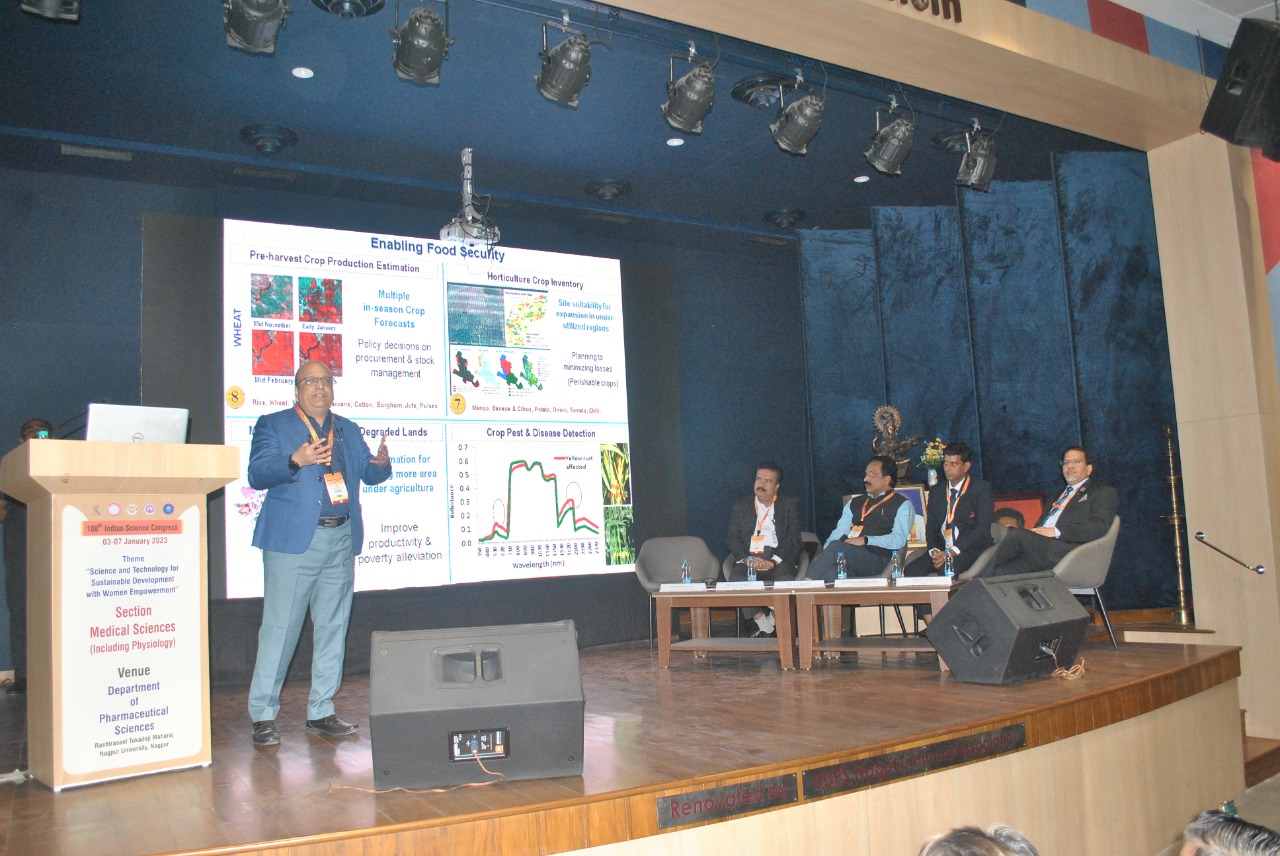 Speaking at the symposium S Somnath said, space technology is changing with each passing day. While the world had come to halt due to Covid-19, more than 100 space expeditions were undertaken. More than 100 start-ups related to space technology have come up in the country during this period. He said that the objective of ISRO is to contribute to nation building by easing the lives of common people using technology.
Prof Anil Bharadvaj said, this year, Mangalyan- 3 and Aditya L 1 expeditions will be undertaken. The previous Mangalyan expedition taken up was the most economical one in the world. The world had taken note of that expedition. National Geographic and other globally renowned science magazines took cognizance of the expedition and published cover stories about it.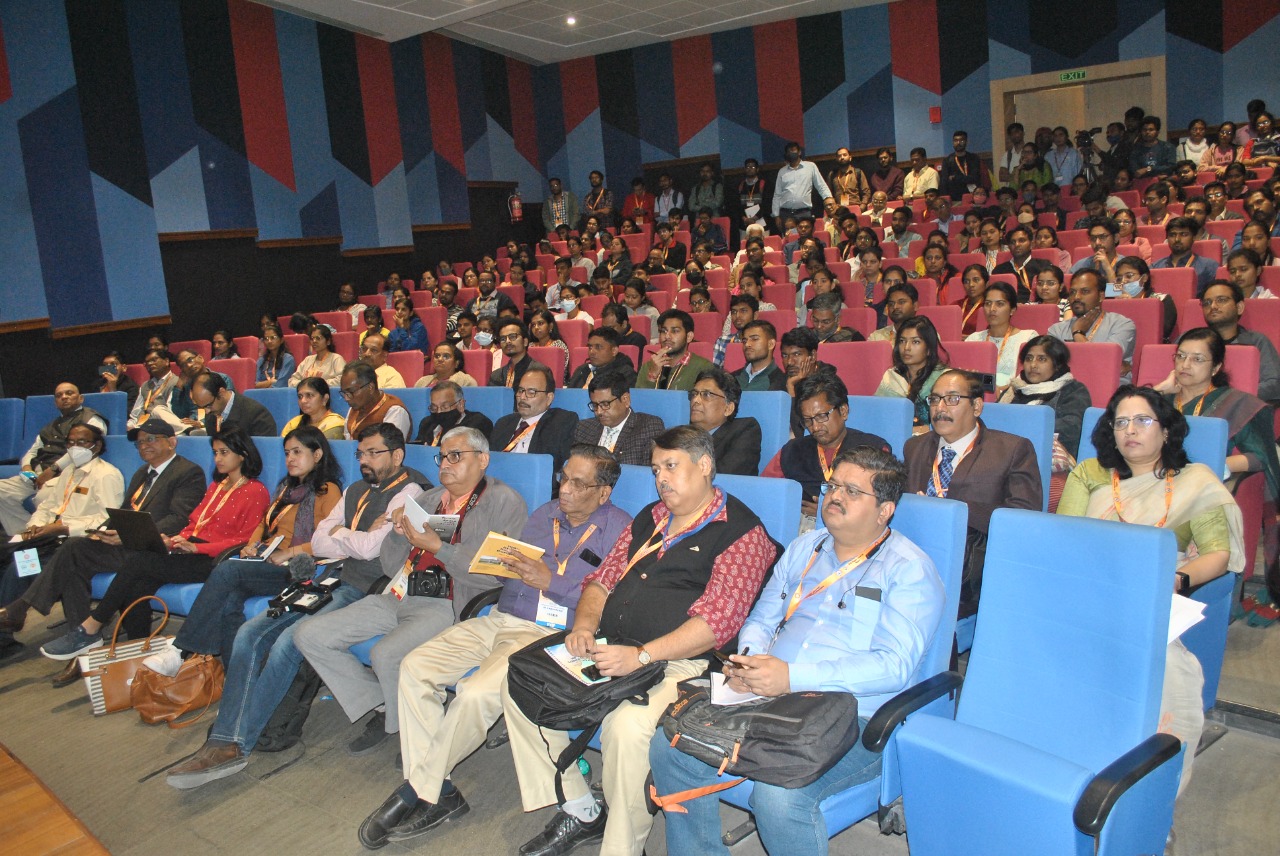 Dr Shantanu Bhatavdekar elaborated on the journey of ISRO till date. The Indian space programme has undergone a paradigm shift since ISRO was formed. He elaborated the journey of space expeditions from Arybhatt to ReSAT in his presentation. He said, ISRO has concentrated on developing technology that could be beneficial to agriculture and allied businesses. India has a 750 km long coastline and around 70 lakh people depend on fishing. We have developed technology complimenting fishing. Forecast about storms and cyclones with the collaboration with Indian Meteorological Department is part of the same. Natural calamities can be pre-empted with the help of satellites, he said.
Dr Victor Josef T said, ISRO has undertaken 208 space expeditions till date. In 2024-25 Gaganyan will be launched. He further informed that research is going on in agriculture, human resource development, and quantum technology.
Dr DK Singh said, use of wireless technology has increased manifold. This has been possible due to the satellites in space. There are many advantages to the technology. Wireless technology could be helpful in providing facilities in rural areas as well. Today DTH has reached every household. This has been possible with the help of satellite technology.