Ministry of Electronics and Information Technology (MeitY) Secretary Shri S Krishnan inaugurated the 1st Workshop on MeitY-National Science Foundation (NSF), USA Joint Call for R&D Proposals under the MeitY-NSF Research Collaboration here on November 02, 2023. It is an opportunity for US and Indian researchers to brainstorm and make research collaborations during the Workshop.
The proposal Handshake between MeitY and NSF demonstrates the resolve of both nations to further bolster their shared vision of strategic technology partnership, leveraging the strength and ingenuity of their respective research quotient. Proposing teams of US and India investigators are strongly encouraged to develop appropriate partnership with testbed providers, local communities and industry partners to ensure that resources and expertise are available for the success of the projects.
MeitY and NSF have signed an Implementation Arrangement (IA) on Research Collaboration in May 2023. This collaborative research opportunity focuses specifically upon discoveries and innovations in areas of mutual interest as highlighted in the Joint Statement made by Government of India and United State of America during the Prime Minister Shri Narendra Modi's visit to the US in June 2023.
In the first Joint Call, proposals in the areas of semiconductor research, next generation communication technologies/networks/systems, cyber-security, sustainability and green technologies and Intelligent Transportation Systems will be considered. The proposal submission started from August 21, 2023 and last date of proposal submission is January 05, 2024.
The first day of the Workshop witnessed active participation by more than 200 researchers and start-ups from both the countries, officials of NSF, Embassy of USA and other senior officials of MeitY and industries.
There were series sessions on Semiconductor Research, Industry/Universities Interaction, Cyber Security and parallel break-out sessions in all the 5 identified areas of research collaboration, which were well attended by researchers from both sides.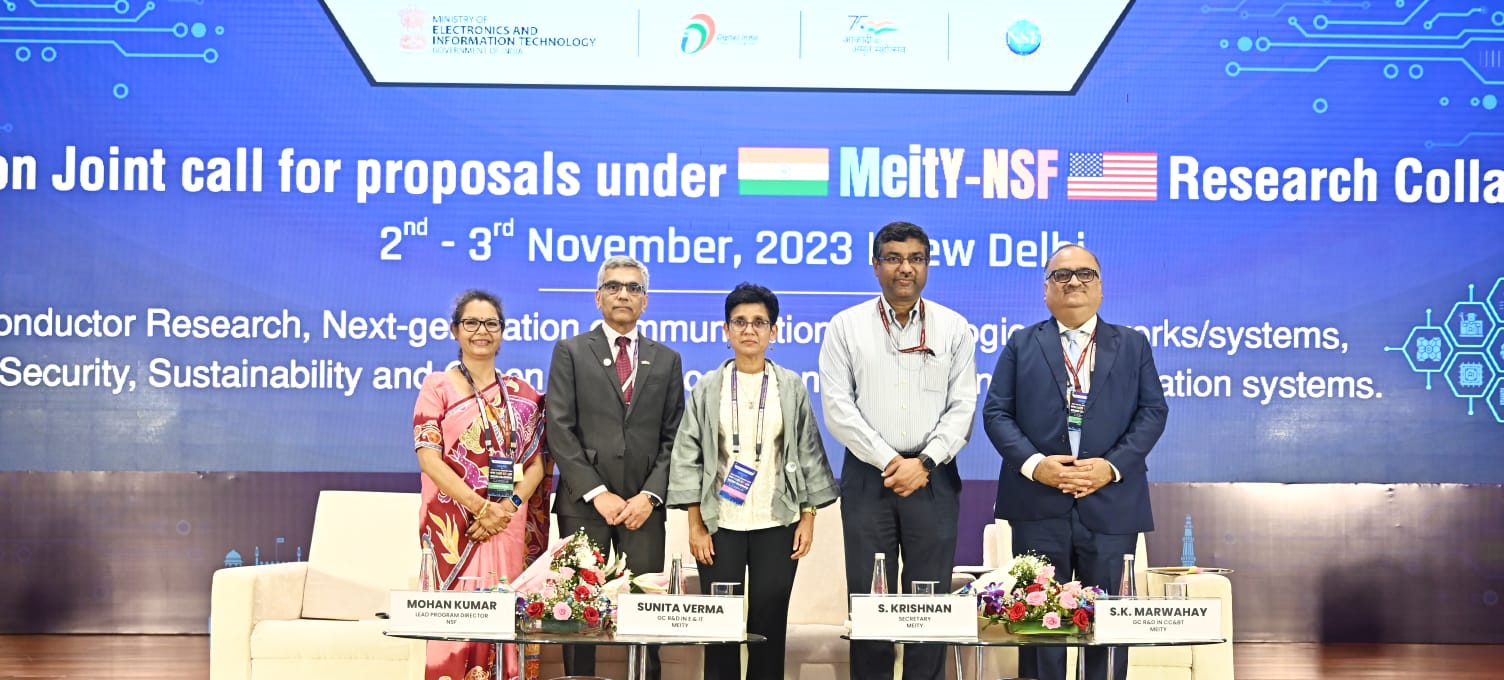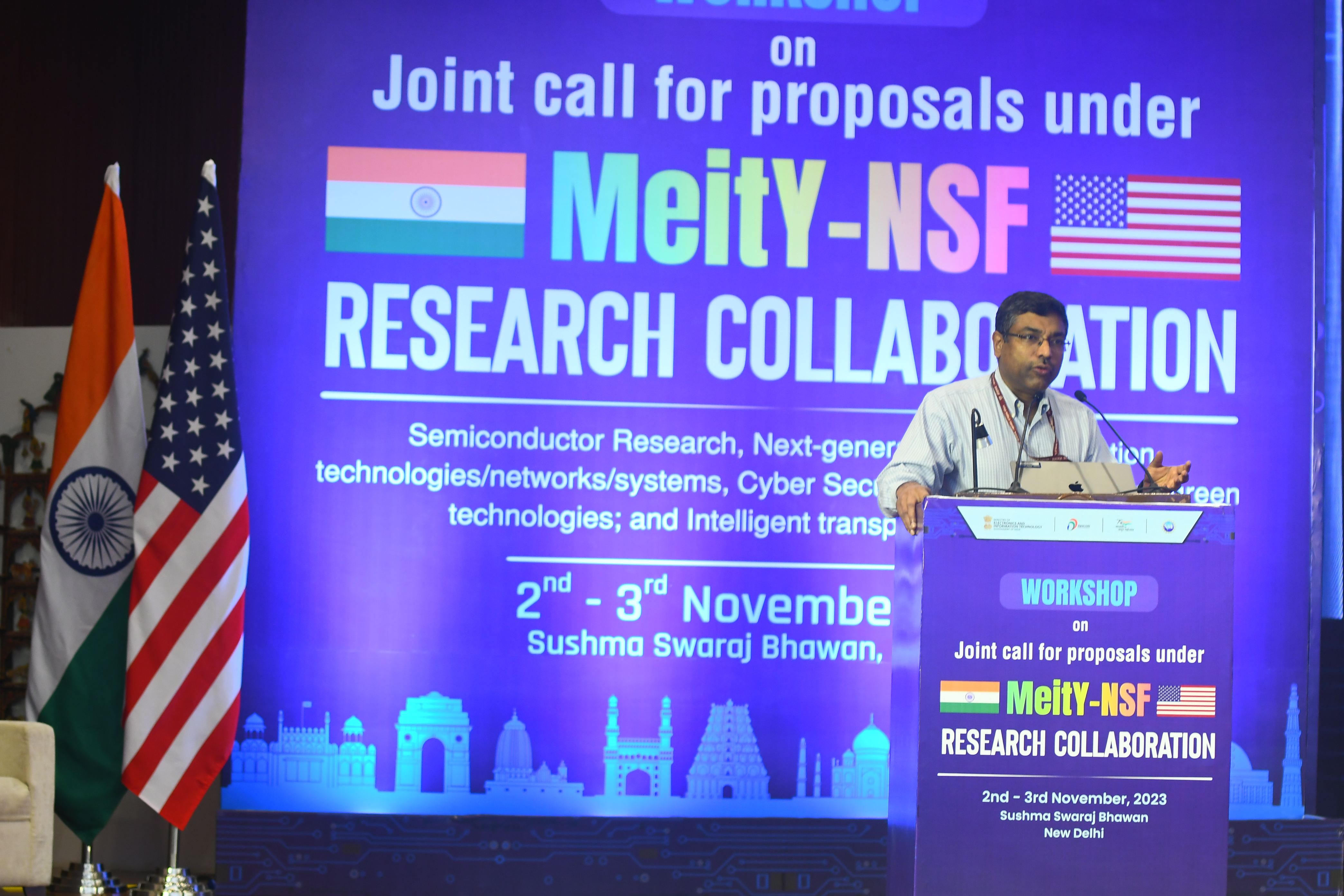 ******