Government under visionary leadership of PM Shri Narendra Modi is taking efforts to achieve vision of Atmanirbhar Bharat in Automotive Industry: Union Minister Dr Mahendra Nath Pandey
Dr Pandey says Government has abolished duty on vehicles imported for testing; move to attract automakers from more countries to avail testing facilities in india
Event aims to promote adoption of "Panchamrit" i.e. 5 clean fules – Hydrogen, Ethanol, Bio Diesel, Gas and ELectric Vehicles
Conference highlights Ministry's Green Initiatives and deliberates upon implementation of MHI schemes – PLI Auto, PLI ACC, Capital Goods phase-II and FAME phase-II
 First of its kind ICAT Incubation Centre for nurturing start ups in automotive industry inaugurated
 New Delhi. : Union Minister for Heavy Industries Dr. Mahendra Nath Pandey today inaugurated– "Towards Panchamrit" – Conference & Exposition on MHI schemes for promotion and development of automotive industry in the country, at International Centre for Automotive Technology (ICAT), Manesar, Haryana.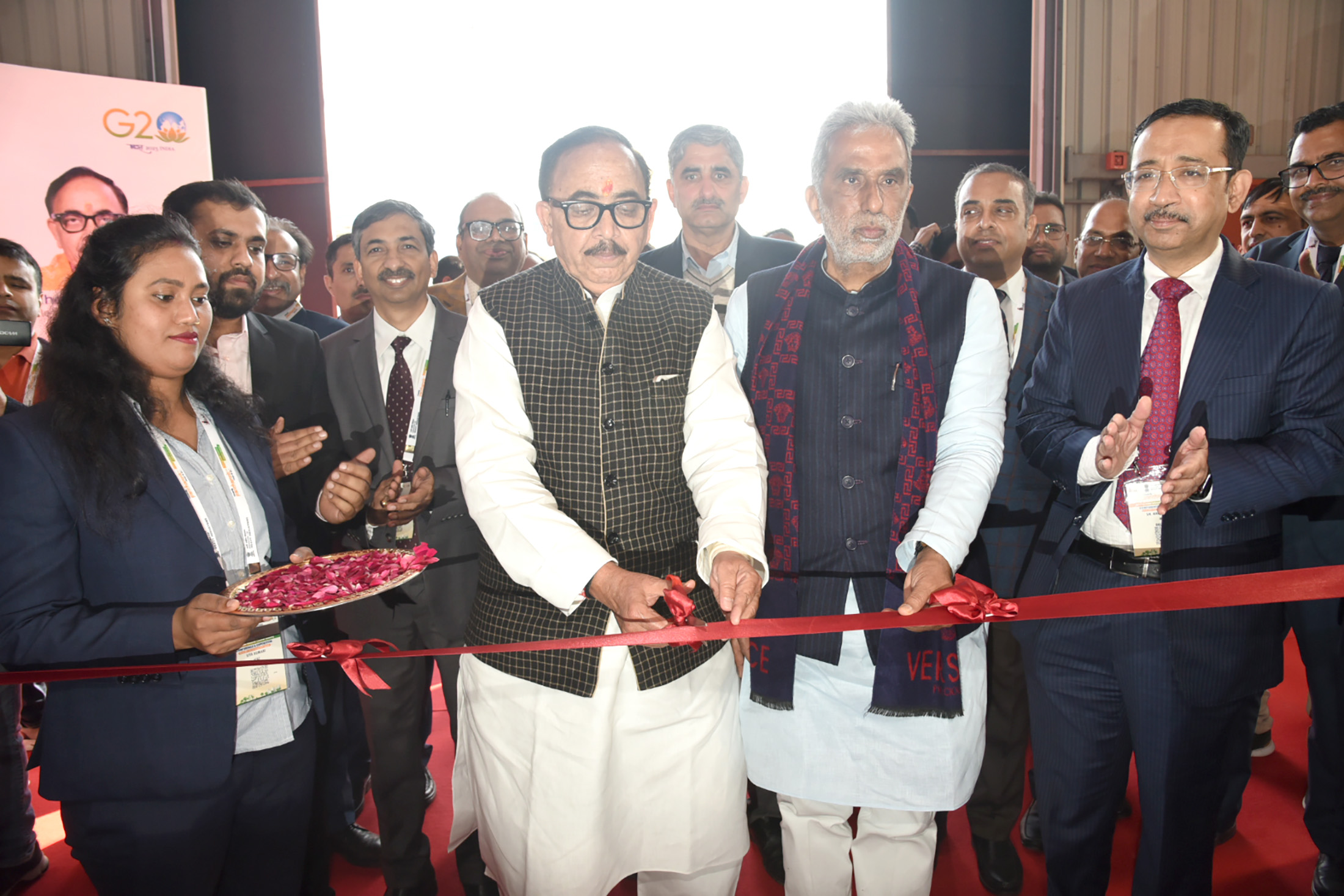 To drive India towards cleaner mobility, Government is giving a major push to clean fuels. "Towards Panchamrit" event is a effort in this direction, to promote adoption of "Panchamrit" ie 5 clean fules – Hydrogen, Ethanol, Bio Diesel, Gas and ELectric Vehicles.
Union Minister for Heavy Industries Dr. Mahendra Nath Pandey and MoS Heavy Industries Sh. Krishan Pal Gurjar also inaugurated the exposition and ICAT Incubation Centre.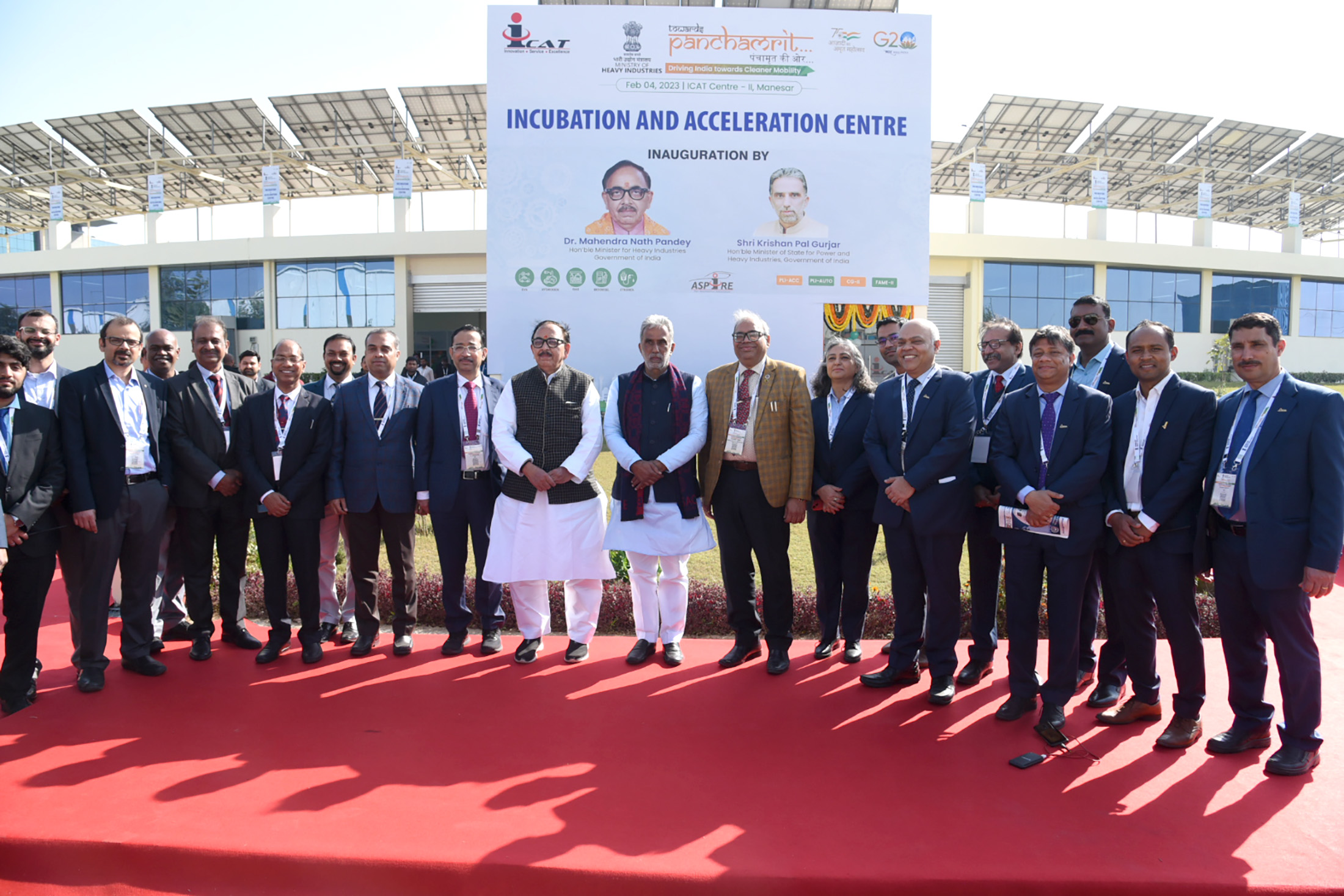 Union Minister Dr Mahendra Nath Pandey emphasized that in line with the Prime Minister Shri Narendra Modi's announcements at COP 26 – "Panchamrit Ki Saugat", 5 commitments to achieve vision of becoming a carbon neutral country by 2070, Ministries is taking comprehensive efforts to move towards fulfilling this vision. He said Government under visionary leadership of PM Shri Narendra Modi is taking efforts to achieve vision of Atmanirbhar Bharat in Automotive Industry.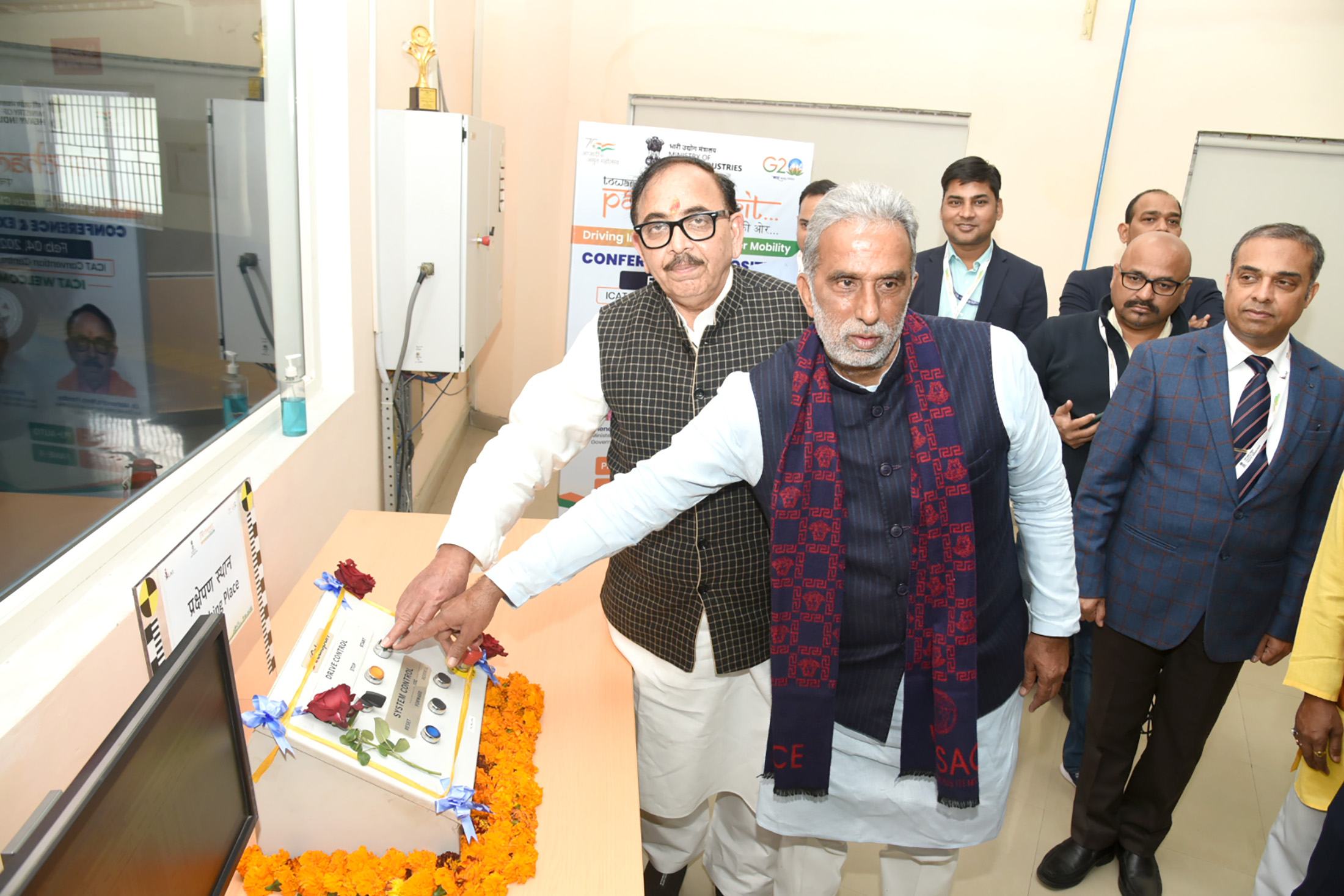 Dr. Mahendra Nath Pandey said that Government has abolished duty on vehicles brought in by international automakers for testing purposes in the country, which earlier attracted duties of 252%. He said this will attract automakers from more countries to avail the testing facilities available in the country and expressed his gratitude to Prime Minister Shri Narendra Modi and Finance Minister Smt Nirmala Sitharaman for this.
He sought support of auto industry in the efforts of the Government towards making India a clean and green country.
MoS Shri Krishan Pal Gujjar highlighted initiatives taken by the Ministry to promote Clean and green mobility. He said these initiatives will give a boost to domestic manufacturing, help in employment generation, reduce dependence on exports, promote growth and development of the industry and thereby help in acheiving vision of Atmanirbhar Bharat in automotive industry.
Secretary Shri Kamran Rizvi said that Ministry of Heavy Industries through it's schemes PLI ACC,  PLI Auto, FAME II is taking directed action towards driving India towards cleaner mobility. Shri Rizvi highlighted that in the last 5 years country has adopted EV technology at a very fast pace. He asked Industry to avail the benefits of MHI schemes and expressed confidence that Indian automotive industries will make a place for itself in the world market.
The event was attended by Automotive Industry leaders, Senior Government Officials from MHI, NITI Aayog, MoRT&H, MoP, MoP&NG, Senior academicians, Start-ups and students. The exposition had displays from over 84 companies which included 33 Component Manufacturers, 11 companies from testing equipment manufacturers and 36 vehicle manufacturers.
The Technical sessions on developing technologies for Hydrogen, EVs, Biofuels and Gas fueled vehicles were organised. The eminent speakers of the automotive industries presented their insightful presentations on new cutting edge technologies and way forward to achieve vision of Atmanirbhar in the industry. The conference deliberations also brought out policy and regulatory ecosystem for faster adoption of these new technologies.
Ministry has taken several initiatives such as PLI – Auto, PLI – Advanced Chemistry Cells (ACC) and FAME-II to boost manufacturing of environmental friendly products in Automotive Industry. These schemes focus on creating a robust ecosystem of innovation that will enable development of clean mobility solutions and reduce carbon foot print of the country.
A dedicated session was also organised where representatives of automotive industry discussed and shared suggestions with officials for successful implementation of these schemes.
First of its kind incubation center for automotive products inaugurated today will nurture and hand-hold start-ups in developing the market ready products.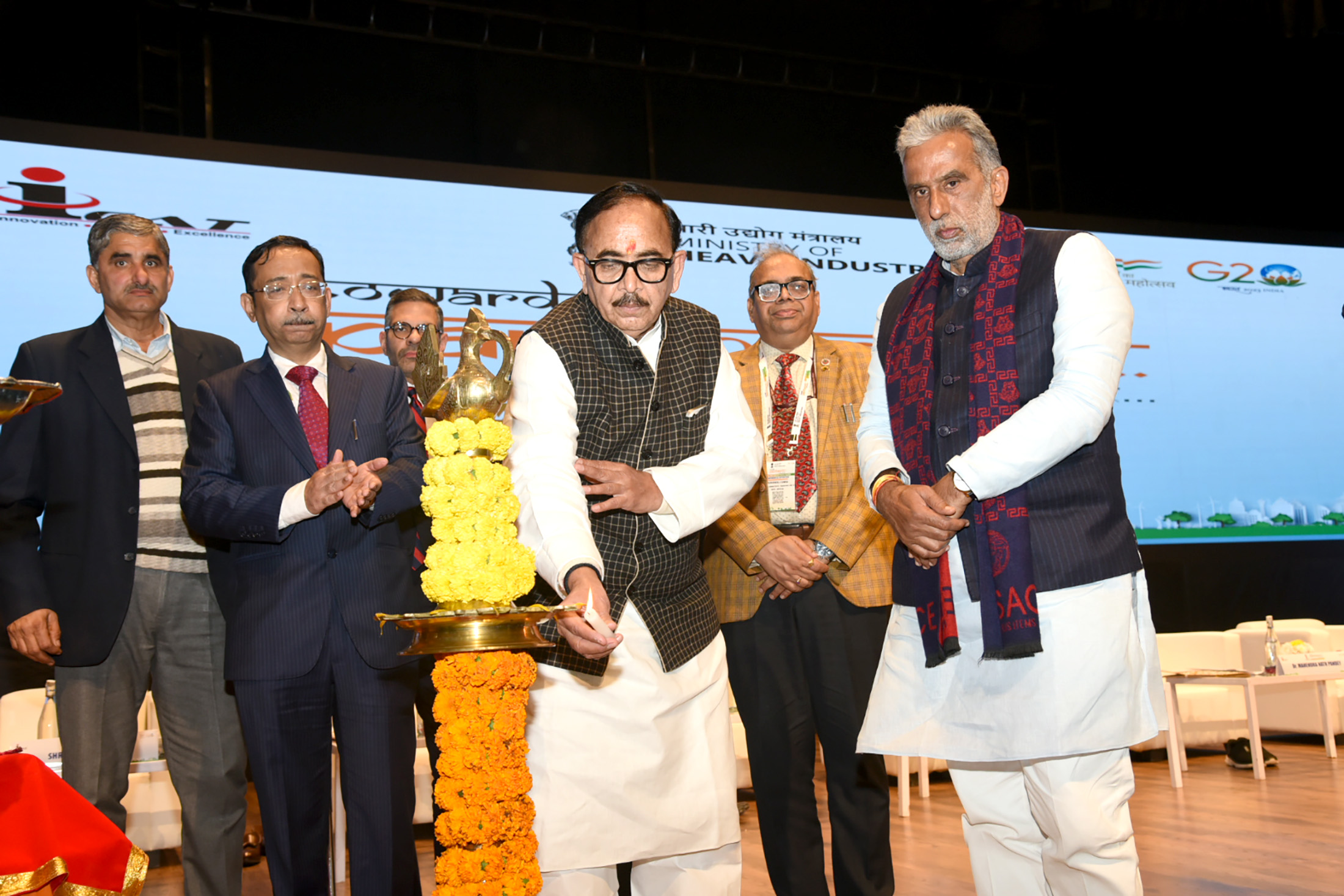 Dignitaries also visited test facilities and certification infrastructure available at ICAT. These state of the art facilities will help in development of technologies and certification of automotive products. Over 10 Start-Ups displayed products which shall become market ready with the support of ICAT facilities. Around 1500 automotive professionals participated in the event.